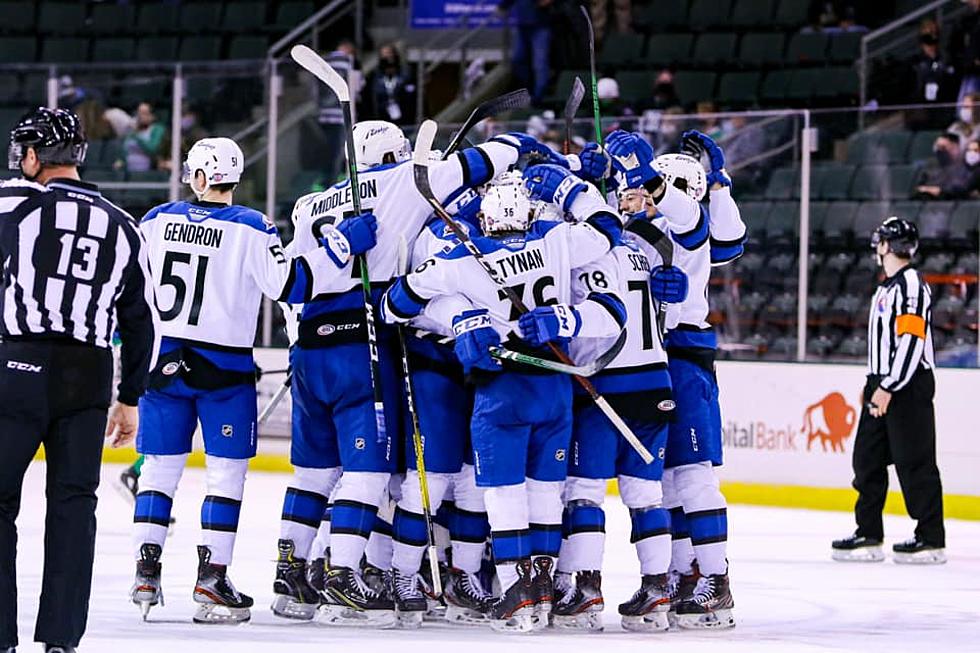 What's Up Around Colorado This Weekend? Top 5 Things To Go Do
Colorado Eagles
For some, it's a three-day weekend as we celebrate President's Day this coming Monday. What's there to do with the family over this long holiday weekend? Here are 5 fun ideas.
Things To Do In Colorado This Weekend
Long three-day weekends can be a great opportunity to catch up on some rest and relax a little, right? Not likely in the cards though as there are way too many awesome things around Colorado to get out and enjoy. With the weather in the '50s all weekend you could absolutely just get outside and just soak up another gorgeous sunny winter Colorado day, but if you're looking for something a bit more fun, we got you.
Colorado Eagles Game
The Colorado Eagles are back home at the Budweiser Events Center on Saturday Night taking on Abbotsford at 7:05 pm. It's also Youth Hockey Night and they'll have some Colorado Eagles youth hat giveaways to a select number of kiddos attending the game. Tickets are still available.
LEGO Building Workshop In Denver
 

 

 

View this post on Instagram

 
Saturday Morning, February 19th from 9am-10am at the History Colorado center, it's the LEGO Building Workshop where your kiddos can build a Colorado-style LEGO set. You'll build a Kayak Adventure Kit and get a guided tour of the Living West exhibit.
Colorado Mammoth At Ball Arena
This Sunday at 3pm at Ball Arena in Denver, it's "Essential Workers Day" at the Colorado Mammoth game. Tickets are still available.
Oscar Meyer Wiener Mobile In Colorado
View this post on Instagram
As we mentioned earlier this week, the world-famous Oscar Meyer Wiener Mobile will be around Colorado this week. Catch it on Saturday at the King Soopers in Broomfield at 2355 West 136th Avenue from 10am to 2pm and again on Sunday at the King Soopers in Arvada at 14967 Candelas Parkway St. from 10am to 2pm.
Colorado Motorcycle Expo At The National Western Events Complex
If you love bikes, you don't want to miss the Colorado Motorcycle Expo at the National Western Events Complex this Saturday and Sunday, February 19th -20th.
In-N-Out In Thornton Is Now Open. How Long Are Wait Times?
We went to the new In-N-Out in Thornton. Here's how long our wait time was and how our overall first experience went.
START SCROLLING: Small Colorado Towns Known for Big Things
Colorado
is full of towns and cities of all sizes. If you're on the front range, you have the majority of big populated cities. Move more towards the east and west, and these towns get smaller and smaller.
Just because some of these towns are populated by very few people, that doesn't mean they are not home to big things.