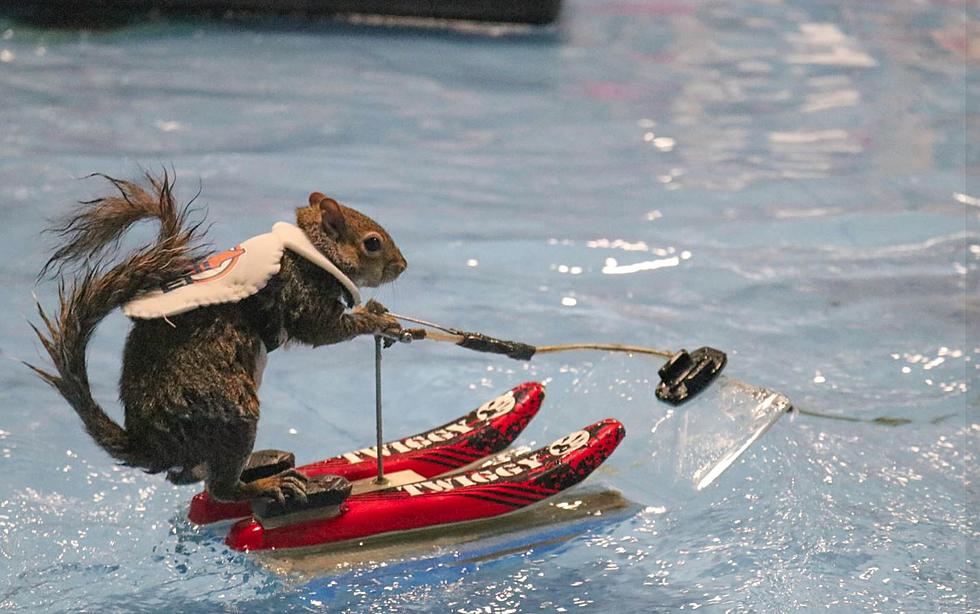 Twiggy The Water Skiing Squirrel Returns To Larimer County Fair
Facebook/ Larimer County Government
The Larimer County Fair is kicking off on Friday, August 5th and will be rolling through August 9th. There are a bunch of free concerts which are always a fun part of the fair but there is also going to be another fun event, or should I say guest appearing back at the fair. We will have a very special (and adorable) guest this year and she's about to put on a big show.
According to a Facebook post from Larimer County, Twiggy The Water Skiing Squirrel is set to appear at this year's Larimer County Fair. This will be a great opportunity to not only see something SUPER fun, you'll also learn about water safety, water skiing and what kind of crazy things Twiggy gets into at her lagoon.
Twiggy is a BIG deal, in fact not only does Twiggy have her own Facebook page, she has her own website as well.
It's crazy to think about but Twiggy has been performing for over 40 years, and although I've never seen her do her thing in person, just watching some of the videos are pretty mind blowing.
Twiggy in training here, perhaps??
I'm not ashamed to say that this is one of the things I'm looking forward to seeing most...props out to these people for all of the work they do because I can't imagine how tricky it would be to teach a squirrel how to water ski...
The Larimer County Fair and PRCA Rodeo is set to take place at The Ranch in Loveland August 5-9.
Photos: How Tiger King's Cats Now Live in Colorado