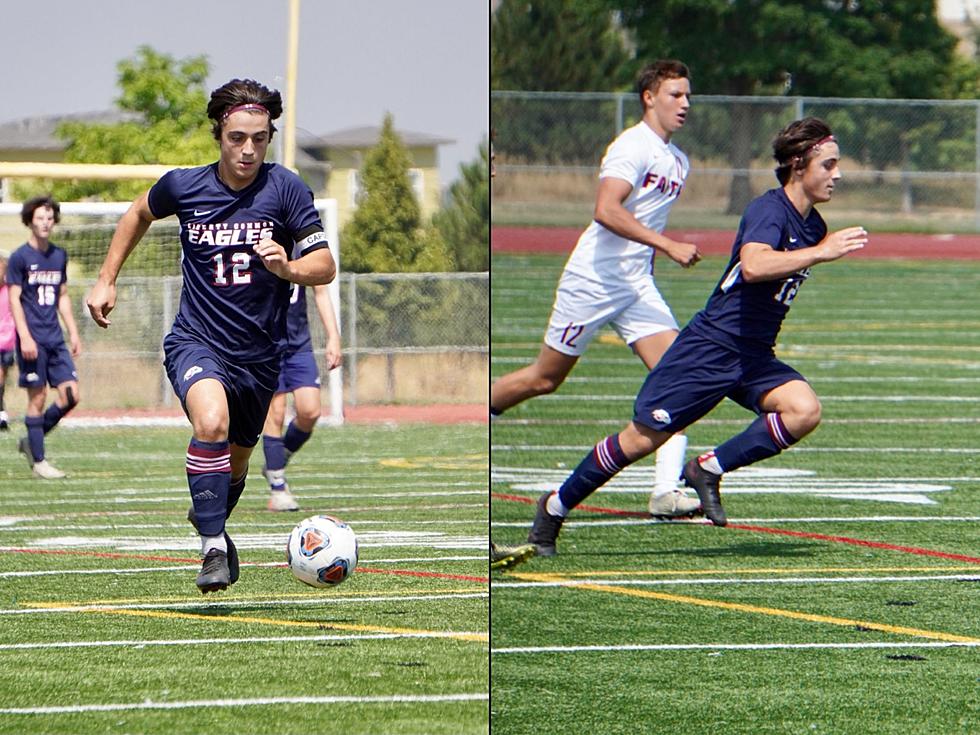 Townsquare Media High School MVP: Josh Salehi, Liberty Common High School
Liberty Common High School
Each week, Townsquare Media, sponsored by FNBO, will be highlighting a Northern Colorado high school athlete as part of Townsquare Media's High School MVP program. Each of these athletes has had an outstanding presence on the court or field and has been submitted or selected as our MVP of the week.
If you think one hat trick is impressive, try four on the season in just eight games played.
Josh Salehi, a senior midfielder at Liberty Common High School in Fort Collins, Colo., was the clear choice for this week's Townsquare Media High School MVP!
A four-year varsity player, Josh finds himself this year in the captain position, and it's very clear why. Josh is a well-spoken and team-oriented player, and the results speak for themselves. In Liberty Common's second game of the season, not only did Josh score a hat trick, he scored the equivalent of two, notching six goals in just one match.
The day of our interview with Josh, he even went out that afternoon and scored another three goals against Valley, leading Liberty Common to a 10-1 victory. That, coupled with his performance in the team's 9-0 win over Sterling last Thursday, shows how talented this young man is.
However, he is always sure to shine the light on the team. He knows that his role as captain is to lead the team and maintain the team's mindset of playing for each other.
We sat down with Josh to talk about his performance so far, the team's mentality, and what's next for him out of high school!
Q&A With MVP Josh Salehi, Varsity Soccer