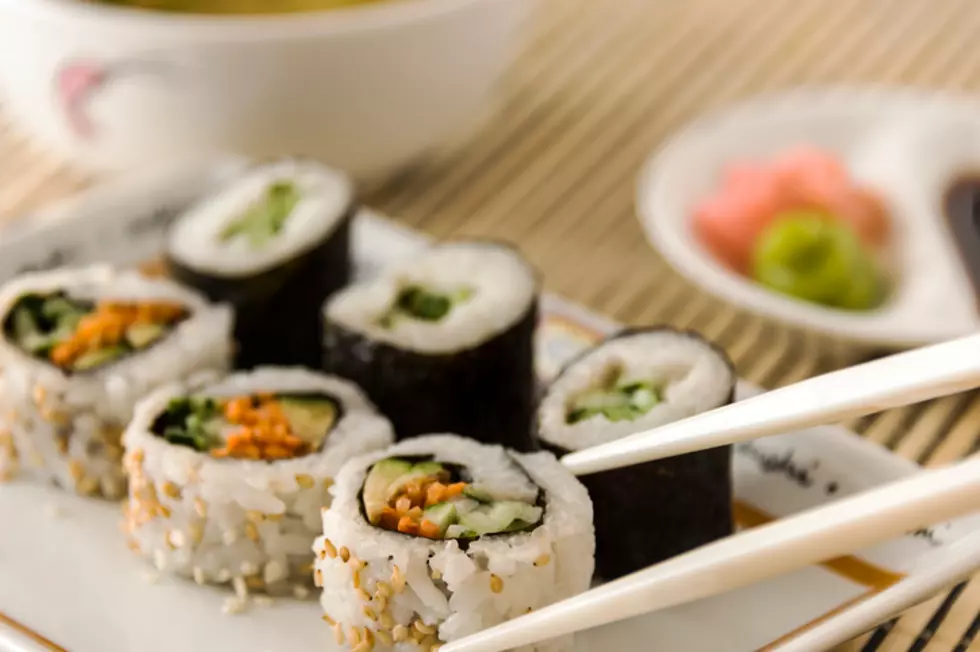 Top Rated Sushi Restaurants of Fort Collins, Loveland, Greeley
LeeAnnWhite/Thinkstock
When it comes to finding fresh sushi, there are plenty of places in northern Colorado where you can treat your taste buds. With creative hand-crafted rolls and beautiful dishes, to exceptional ambiances, these are the top 3 rated sushi spots in Fort Collins, Loveland and Greeley according to Tripadvisor.
Fort Collins
Smokin' Fins - 327 E. Foothills Pkwy.
It's easy to see why Smokin' Fins has a 4.5/5 star rating on Tripadvisor. Their unique menu features some of the best sushi in town, as well as lots of other options for non-seafood lovers too.
The family-run restaurant is inviting and offers a wide selection of rolls. Past guests have commented on the great service, and say this is the perfect place to celebrate a special occasion.
Whether it's date night in Old Town, or just a casual lunch, JeJu is sure to please with their delicious sushi and sashimi choices. Previous diners have been impressed by the superior quality of the fish and big portions.
Loveland
Kobe Sushi - 1569 Fall River Drive, Unit 169
Guests love the comfy, cozy atmosphere of Kobe Sushi, as well as the vast selection on their menu. Kobe's specialty rolls are to die for, and there's even a Loveland Roll to show some local love.
Blue Fin - 6055 Sky Pond Dr., Unit P-136
Diners enjoy Blue Fin for its convenient Centerra location, reasonable prices, and of course, the tasty sushi. The rolls are artistically presented and they have tons to choose from.
The menu at Asian Cafe and Grill seems endless, and offers a huge variety of classic and specialty rolls, sushi combinations, and other signature dishes. Diners appreciate the fast service and generous portions.
Greeley
Lucky Fin's - 4530 Centerplace Dr. Ste. 324
Lucky Fin's is the sister restaurant to Smokin Fin's, and just like the FoCo establishment, the Greeley location does not disappoint. Their dream is to serve the best seafood you could find in a landlocked state, and they do an excellent job of carrying that out.
Sushi One guests have raved about the quick service, affordable prices, and well-prepared dishes. They use fresh ingredients and take pride in the presentation of each and every order
The chic atmosphere at Ambrosia offers more of an upscale dining experience. Sushi lovers recommend trying the Hot River Maki roll, but there's something for everybody on their extensive menu.
Colorado Restaurants Featured on 'Diners, Drive-Ins and Dives'