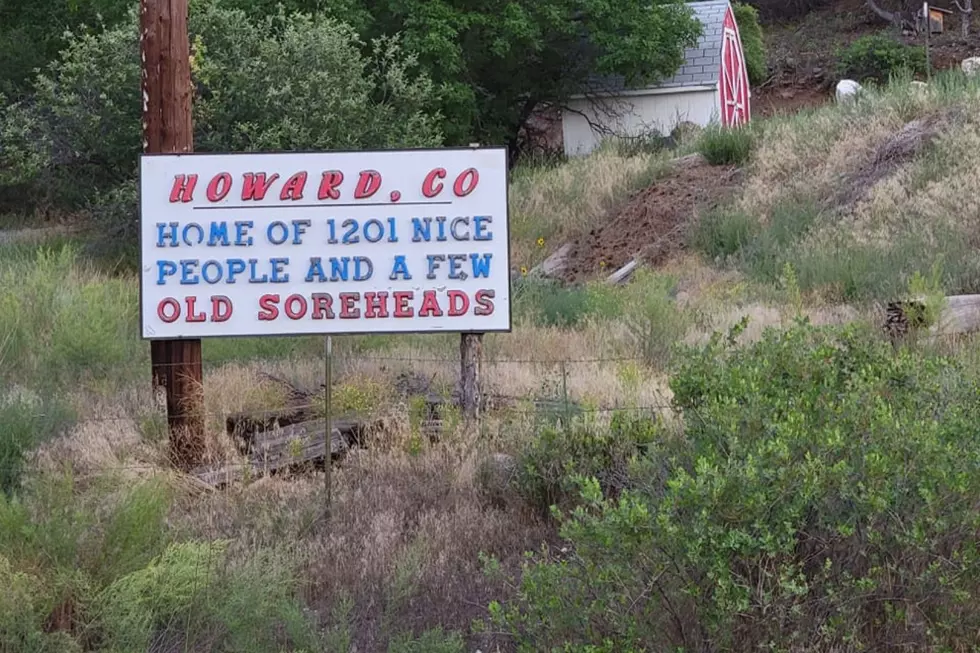 These Snarky Colorado Signs Catch the Eye of People Passing By
Photo Credit: Colorado Fan Club/Facebook
Those passing through Colorado often stop to take in the sights of majestic mountains, unique wildlife, or scenic forests. But sometimes it's the little things that catch our attention along the side of the road that are most worth pulling off for.
Some of the snarky signs situated throughout the Centennial State are the perfect example of this sort of thing. Many of these road signs go unnoticed by people driving by, but when they do catch someone's eye, they're bound to result in a smile.
Like this funny sign, found in the tiny town of Creede, Colorado. In the Facebook group, Discover Colorado Through Your Photos, member Mary J. Maresh shared a photo that her sister took of the iconic marker. 
This soreheads sign can be seen in a field when heading out of town toward Lake City. Although it's been standing at this site for more than 50 years, Colorado residents commented on the post, saying that they'd driven by the location countless times and had never before noticed the sassy sign.
Another similar sign exists in Howard, Colorado. Though, this one is a bit trickier to spot unless you know to look for it.
Howard's silly soreheads sign is located on the left side of the road when heading west on Highway 50, just on the outskirts of town. It's been there for a few years now, but it remains a mystery as to who posted the town sign in the grass. With a total population of just over 720 residents, it's probably pretty easy for locals to know who the old soreheads are.
Finally, one of Colorado's most stop-worthy signs is situated outside the Indian Hills Community Recreation Center. Whether it be uplifting messages like the one below or a humorous pun, this sign frequently causes people to slow down, or even stop, to take in thoughtful words and funny phrases.
The Indian Hills Community sign has gained so much popularity over the years, that it now has its own Facebook page, with more than 162K online followers.
Residents have mentioned that other great signs like these can be found around the state, including in the northern Colorado town of Keenesburg. If you've snapped any photos of these signs, or others in the state, share them with us in the comments section.
Top 10 Most Popular Tourist Destinations For Coloradans
Where do Colorado residents want to go for vacation? According to research by Betway, Coloradans really love Rocky Mountain National Park as evidenced by more than one million Google searches. But, sometimes you just want to get away. Here's a look at the top 10 most Google tourist destinations by Coloradans.