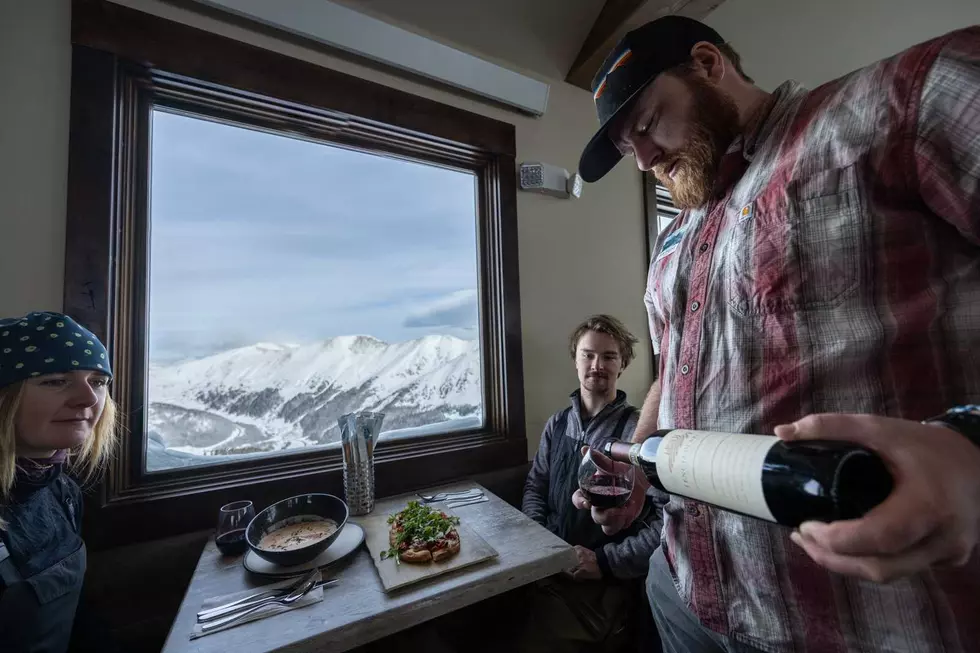 The Highest Restaurant in North America is in Colorado: 6 Things to Know
Twitter/Arapahoe Basin
Colorado is known for setting all sorts of records, now we have the highest restaurant in all of North America. Before you think about putting it on your bucket list, check out list.
This restaurant takes highfalutin to a whole new level. It's been closed due to the pandemic and for some renovations, but they're back to bring you "top shelf" cuisine in Colorado, just brace yourself.
It does sound like place you'd love to check out: Sitting at 12,456 feet, this Italian restaurant, IL Rifugio, is, indeed, the highest place you can eat in all of North America. It's located at Arapahoe Basin in Dillon, who like to brag about having the longest ski season every year. Now, another thing to boast about.
Sure, now you know the restaurant sits at 12,456 feet and has a name; but I think you many want to know and weigh six other things before putting IL Rifugio on your calendar. A few may pull you in, a few may turn you back for home.
THE RESTUARANT'S TRANSLATION
IL Rifugio translates to 'the shelter.' You would definitely need shelter if you were caught at 12,456 feet without proper attire.
IT'S NOT A 'BREEZE' TO GET TO
You have to be able to ski or snowboard to enjoy to IL Rifugio at Sliver Plume.  According to Travel + Leisure, you take two chairlifts, where at the top, you ski (or board) down a bit to the restaurant. However, A-Basin will tell you, you do have to ski yourself down the mountain to the base after your visit. "You gotta want it," as they say.
THE VIEWS ARE WORTH THE TRIP
Being at the highest elevation for a meal in all of North America, Il Rifugio will reward your efforts in getting there with a spectacular view to go along with your meal.
THEY'RE FANCY
You'd probably feel let down if you went through all the effort in getting to the restaurant to find it had regular ski resort food. Checking their menu, you'll find a lot of fancy Italian foods and wines. Don't leave you credit card down at the base.
IT USES SOLAR POWER
It's not easy getting electricity up to 12,456 feet, and it's a great area for sunshine, so why not go with solar? But, if electricity is hard to find..... what about... ?
THEY DON'T HAVE RUNNING WATER
According to Travel + Leisure, Snowcat trucks come up twice a week with water for cooking. The dishes are sent via the lift to the base for cleaning. It's all a part of their sustainability. Be sure to let Aunt Jan know that they have compost toilets; she may change her mind on the "adventure."
All the Colorado Ski Resorts Listed by County
Here are all of Colorado's ski resorts listed by county.
These Are the Best Ski Resorts in Colorado, According to SKI Magazine
Coloradans Can Learnn to Speak 'Ski Bum' With This Quick Tutorial
Do you speak fluent Ski Bum? Do you possess even a mild introduction to the lingo. New terms pop up every season. Here's a quick tutorial to get us on our feet.Special thanks to
uncovercolorado.com
.