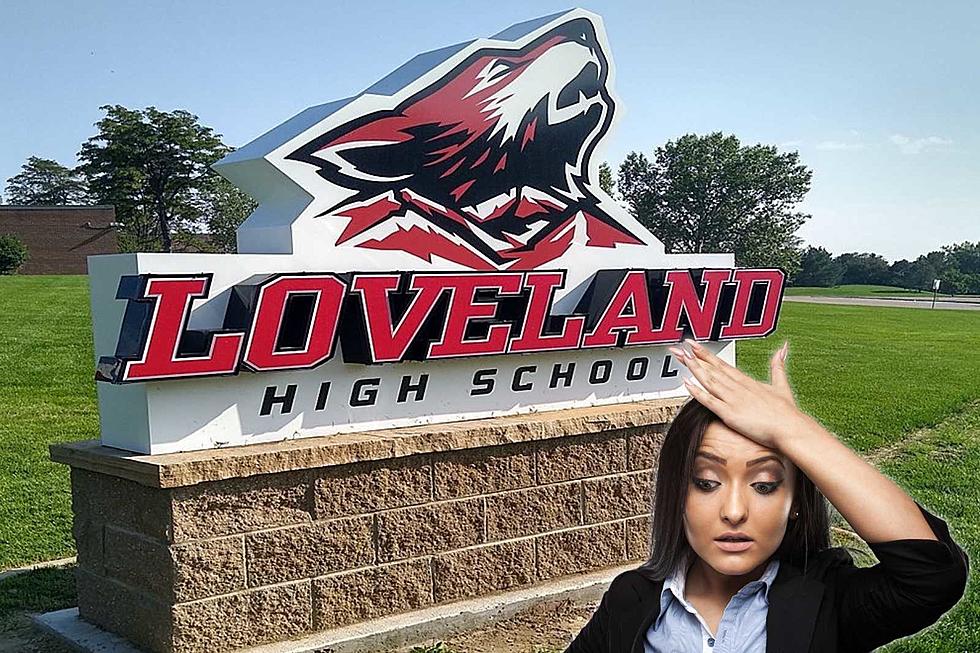 What the What? Did Loveland High School Teachers Really Bail on Students?
TSM/Dave Jensen, Canva.com
It's one of those stories you hear and ask yourself, "can that really be true?" Was this a coordinated exit? Why leave when there are students still at the school? There are many questions, just like a "pop quiz."
There's no doubt that students, teachers, staff, and administrators are stressed, especially after the shooting in Nashville. Does that suffice as an excuse for how the following all went down?
It's hard for me, as someone who attended Loveland High School in the '80s but not being a parent of a child attending the school today, to know how to look at this one. I heard about it, and it just didn't make sense. Maybe this is a common thing, and I just don't know about it.
On Wednesday, March 29, 2023, at 8 a.m., there was a tip from Safe2Tell that there would be a shooting at Loveland High School that day. Loveland Police found that tip to be noncredible, but the school did end up canceling school for that day at 10 a.m.
It was later that word came that more than a dozen of the teachers at the school left before classes were canceled.
I'm all for "let's just get out of here" when it comes to a threat at any school, but when there are students still at the school, it just seems to me that teachers should make sure students are safe first.
I can't imagine, as did happen, passing a teacher on their way out the door and that teacher advising me to go home. But not going around the school and advising all students? Students were said to be "in the dark" as to what was going on. So strange.
I can only imagine how frustrated the parents of students must be when they hear that students at Lucile Erwin Middle School may have been informed of what was happening a Loveland High before Loveland High students (and parents) were.
My LHS daughter got a text from her brother at Erwin Middle school asking what was going on before we heard from TSD. luckily she didn't have class until late afternoon and wasn't there. How is it that an 8th grader across town finds out before the high school students. Sounds like major communication break down.
Fox31 Denver reports that the school and the district are working on policy changes when it comes to things like this.
It still just has me wondering what the deal was. Did all of these 14 teachers coordinate their leaving? How many teachers were left at the school after those 14 left, and how do they feel?
Word came in on Friday afternoon, March 31, that the principal of Loveland High School was placed on administrative leave because of all the chaos that happened that day.
These Are The 6 Worst Towns To Raise a Family in Colorado
When it comes to the worst towns in Colorado, these are the top 6.
10 States to Move to if You Love Colorado
You don't have to go home...
20 of the Tiniest Towns in Colorado
Get to know 20 of Colorado's tiniest towns, some of which you may have never even heard of.