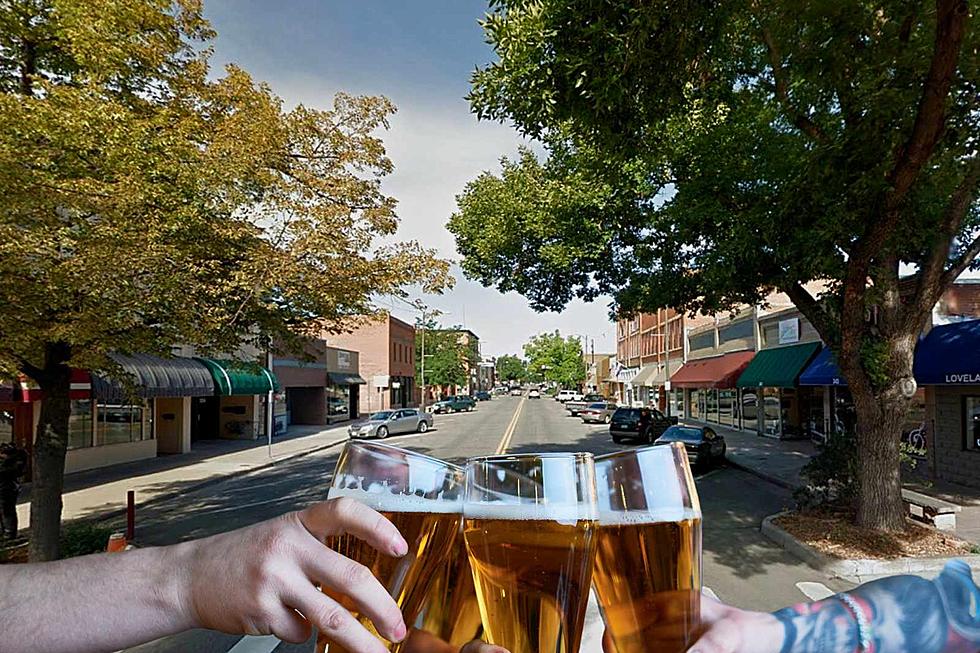 Celebrate Spring With a Bar Crawl in Downtown Loveland April 27
Google Maps, Canva.com
Do you have the fever? Not that fever, "Spring Fever." As we are still trying to climb out of the frozen tundra that was winter, when this even comes up, the weather should be very nice to get out for a crawl and a few drinks.
This will be a great way to visit places in Downtown Loveland that maybe you haven't yet, because the timing wasn't right. This night will be perfect, as there'll be a lot of folks enjoying the warm temperatures, the people watching, and adult beverages.
Get your crew together for a four-hour event on a "Thirsty Thursday" in Downtown Loveland. Six stops taking you and your friends from the southern end to the northern end of the heart of Downtown. A great variety of places for a great night of shedding that Spring Fever.
WHICH PLACES ARE IN THIS SPRING FEVER BAR CRAWL IN LOVELAND?
The event will have everyone meeting at Scripted at 6p. The weather should be perfect for opening up their patio that night.
Loveland Tap & Tavern has become a staple for crawls in Downtown Loveland.
Grab a slice when you grab a cocktail on this crawl. Great NY style slices.
The smallest bar in Downtown Loveland is a big fan of bar crawls. It's a dive bar, but it's a loveable dive bar.
BLACK & BLUES MUSIC & BREWS
Black & Blues may be one of those spots that you've wanted to check out, but haven't, yet. Shedding your Spring Fever with some cocktails and music, is a great excuse.
The 6th stop on the 6-bar Spring Fever crawl has you at Mex O'Malley's. Have you been to the Mexican-Irish bar, yet? It's big and fun; bring your dart shooting skills.
THE DOWNTOWN LOVELAND SPRING FEVER BAR CRAWL
Thursday, April 27, 2023
6 p.m. - 10 p.m.
Free to crawl.
More on Loveland: Inside Loveland'ss New Breakfast/Brunch Spot
Epic Egg, with two locations in Greeley and one in Cheyenne, has opened its first Loveland location.
This Hidden Colorado Breakfast Gem Is One Of The Best Around
Gabe's Cafe, a local Colorado restaurant, might be the best in the state when it comes to breakfast.