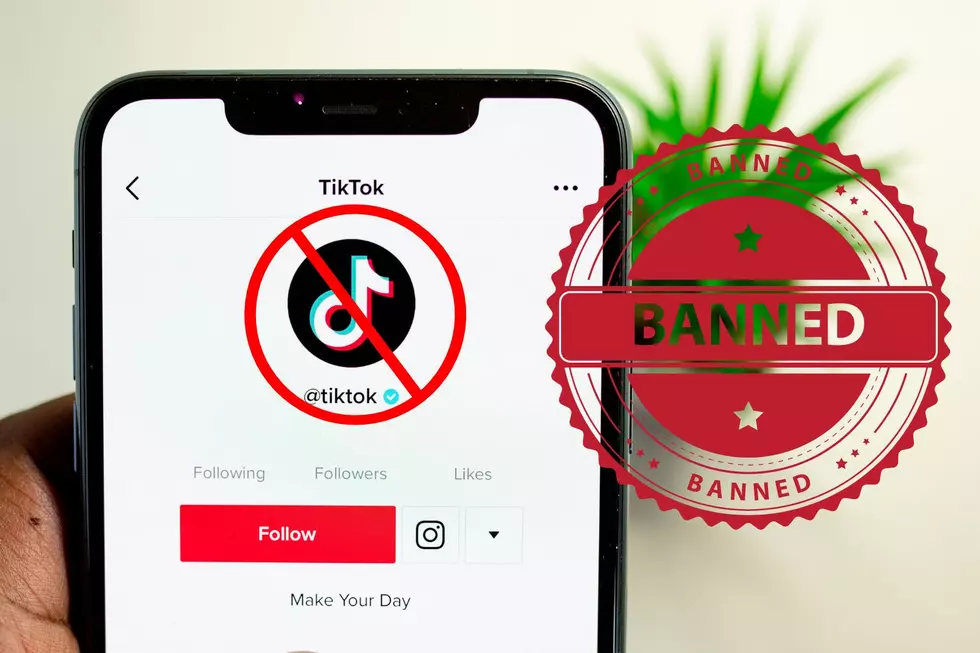 Should TikTok App Be Banned In U.S.? Colorado Congressman Says Yes
Canva
A Colorado congressman isn't down with the TikTok phenomenon and believes the extremely popular app should be banned not just in Colorado, but the entire country.
 Colorado Congressman Wants To Ban TikTok App
When my daughter wanted the musical app years back, I don't think anyone would have ever predicted what a global phenomenon it would turn into. Once that app merged with TikTok in 2018, it was off to the races. With TokTok reporting over 1 billion users in 2021, there's no question about just how popular this app has become. And no, it's not just for the kids. There's truly content for all ages on the app and can keep people scrolling for hours, literally.
While there have been talks, and even threats by former United States President, Donald Trump, to ban the app over national security concerns, it is still going strong all across our country. One loud voice in Colorado though, U.S. congressman Ken Buck, introduced a new act that could prohibit TikTok from being downloaded on any phone, tablet, or other smart devices across the entire United States.
Why Do They Want To Ban TikTok?
The "No TikTok on the United States Devices Act" was presented by Congressman Buck this past Wednesday. This verbiage in the proposed bill would ban and prohibit any device in the U.S. from downloading the app. Additionally, it would ban the parent company of TikTok, ByteDance, from any commercial activity in the U.S. as well. Congressman Buck said in a press release:
TikTok is a clear threat to our privacy and national security. Not only is TikTok directly associated with the Chinese Communist Party, but it has been used to spy on Americans and gain an alarming level of access to users' phones.
I have the TikTok app, but mostly to keep up with my teenage daughters. I do enjoy Facebook/Instagram Reels though, which is essentially the same thing, without all of the fuss about security concerns from the government. I'm fairly indifferent to whether or not it gets banned in the U.S. since it's not my go-to app anyway, but millions of others across the U.S. would probably lose their minds. They wouldn't have a place to post their reaction videos though... Too soon? Speaking of things being banned in Colorado...
Colorado Banned These 'Offensive' License Plates in 2022
Check out some of the 'offensive' license plates that Colorado banned in 2022.
Funny + Obscene Banned Colorado License Plates Will Make You Giggle
Road rage is bad enough. Imagine if you had to pull up behind a car with a license plate insulting you. Luckily, the state of Colorado has banned some of these license plates to make the roads a happier place.
Baby Names That Are Banned In Colorado And The United States
Naming a baby can be a daunting task, here are some names that you can absolutely eliminate from your list of ideas.