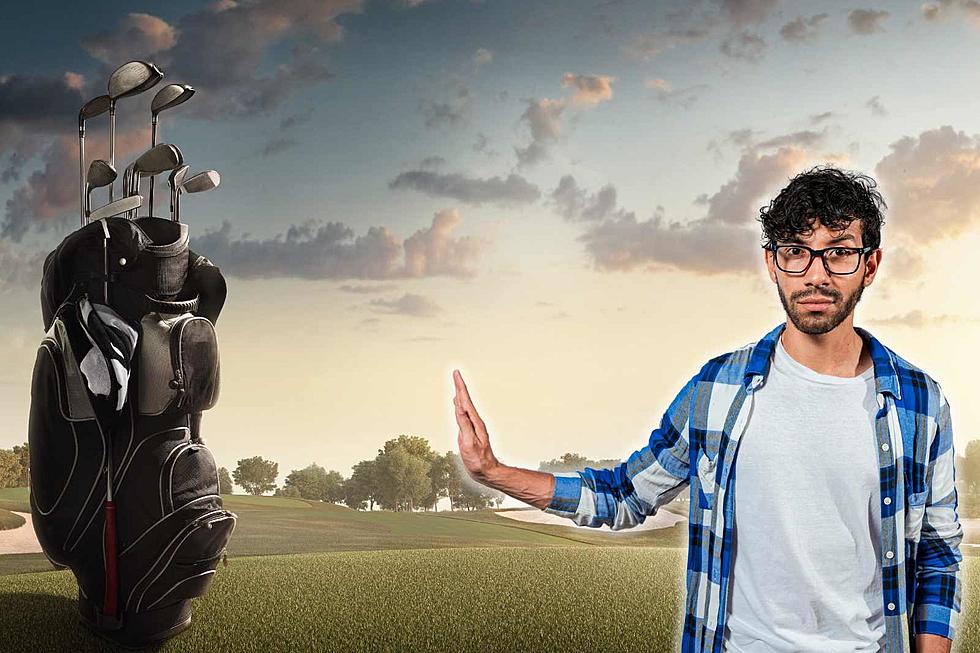 Is Weld County Like Ireland? New Golf Course Creators Seem to Think So
Canva.com
Once upon a time, there was a man who co-created a greeting card company, and later sold that company for about $100,000.000. He's taken his fortune to create golf destinations in America that are "the way golf was meant to be."
Technically, it's that man's sons who are coming to create at golf destination in Weld County; where; if you squint really hard, it might remind you of Ireland. This golf course will be in a very sparse area of Weld County. Will it it attract the golfers they think it will?
Mike Keiser and Phil Friedman created the Recycled Paper Greeting Card company in 1971. They printed greeting cards on recycled paper. That company was huge; American Greetings can attest to that, as they bought out Recycled Paper in 2009, making Mike Keiser a wealthy man.
Keiser took that money and began a new venture: Golf resorts. His company is called Dream Golf. The premise being, that these course that they develop are courses that take you back to the dream of golf at its beginning, in Ireland and Scotland. The courses he and his company have created get back to the basics of the game: No carts, no frills, Just you, a caddy and some links.
Sons of of Mike, Michael and Chris, have also created courses/resorts under the Dream Golf umbrella, with their latest, according to 9News, coming to Roggen, Colorado. This resort will be called Rodeo Dunes.
From their website:
This is a place where the best features of the rugged Irish links blend with the mystique and romance of the American West, on the vast plains of Colorado.
THERE IS A BIG NAME ATTACHED
Legendary pro golfer Ben Crenshaw is one of the architects of the initial course coming in. There will be two course to start off with at Rodeo Dunes, with room for six courses.
From the architect team:
This property has sand, open expanses, good terrain, and intriguing green sites—the fundamentals of holes that stand up over time.
That does sound like rural Weld County, no question. But, does it sound like Ireland? I don't know, but Michael Keiser really thinks so:
If it weren't for the mountain range in the background, this site could very easily be mistaken for one in Ireland.
According to 9News, the course expected to be ready for the 2025 golf season. Will this resort see hotels, restaurants and other new businesses coming to Roggen? Roggen could see some major changes coming with this "low key" golf resort.
More Colorado Golf: Colorado Ghost Town Has a Golf Course
WARNING: Under no circumstances should you enter this property. By doing so you risk bodily harm and/or prosecution for trespassing on private property.
Check out what some Coloradans refer to as Ghost Town Golf, a disc golf course that runs through the wilderness and ends in a real-life ghost town.
More on Golf in Colorado: 13 Min-Golf Courses in the State
Enjoy summer on the green in Colorado and challenge your friends to a round of mini golf. Scroll on to see our list of fun outdoor mini-golf courses and an indoor glow-in-the-dark course loaded with monsters.