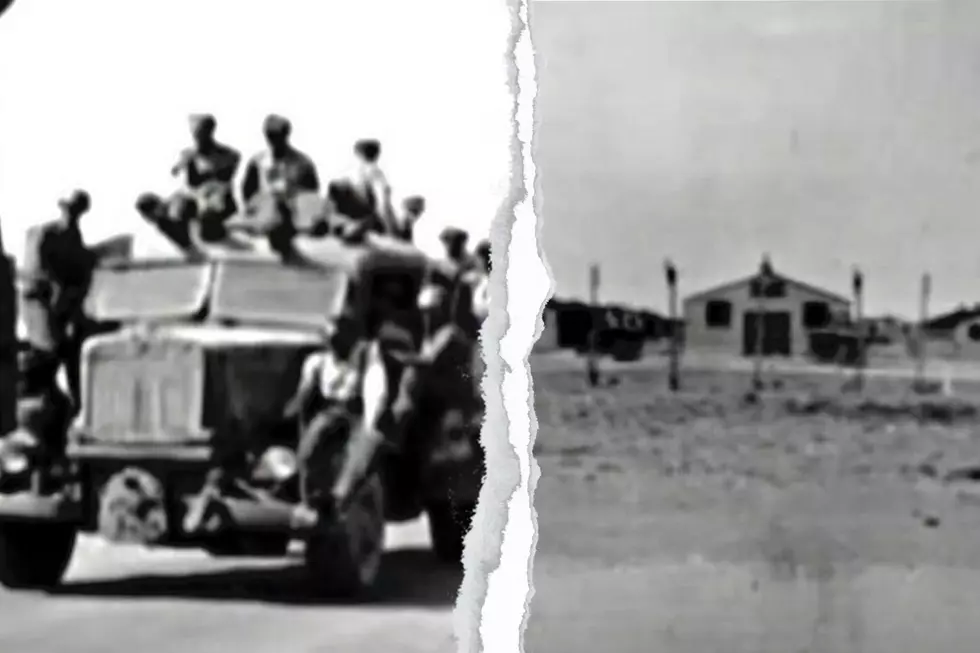 Remnants of a World War II POW Camp Can Be Found in Greeley
Colorado Preservation, Inc., YouTube/Canva
During World War II, more than 3,000 German and Austrian prisoners were shipped overseas by the Allies to a P.O.W. camp that was located just outside Greeley, Colorado. These individuals were captured while serving under General Rommel in North Africa.
Constructed in the 1940s, Colorado's Camp 202 was situated on 320 acres of land and was designed as a small city for the people being forced to live there. The camp had its own water tower, library, theater, and fire department.
These prisoners spent the rest of the war living at the Colorado camp, where they worked very hard during the day. Many of them were transported to nearby farms, where they harvested sugar beets and tended to the fields. At the time, America was experiencing a labor shortage due to the ongoing war, so extra help was needed.
According to historians, German prisoners didn't think negatively about the work and were actually treated well back at camp. Some individuals even referred to Camp 202 as the Fritz Ritz based on the treatment and food they were receiving. One former prisoner spoke about his time in Colorado during the war, saying he personally enjoyed getting to be close to the mountains.
Camp 202 closed in 1946. After the war was over, many former prisoners stayed in the area, making northern Colorado their permanent home.
Now, more than 75 years later, two stone pillars from the original entryway are all that's left standing of Weld County's Camp 202. Plaques detailing the location's history and some of the prisoners' stories were installed on each structure in 1993.
In 2005, the stone pillars were threatened when CDOT began working on an expansion project for Highway 34. A campaign was created to save the pillars. Wanting to preserve these important pieces of the past, the two structures were relocated nearby.
In early 2010, the P.O.W. Camp pillars were officially designated as local historic landmarks, preserving their existence for eternity. They can now be seen along the business loop of U.S. Highway 34 west of Greeley, which is still on the land that housed the P.O.W. camp. A pull-off makes it easy for people to park and read the signs and learn more about the site.
Also nearby, are old barracks, where the prisoners lived. They have since been turned into apartments. The barracks were cut in half to make each unit.
LOOK: Things from the year you were born that don't exist anymore
The iconic (and at times silly) toys, technologies, and electronics have been usurped since their grand entrance, either by advances in technology or breakthroughs in common sense.
See how many things on this list
trigger childhood memories—and which ones were here and gone so fast you missed them entirely.