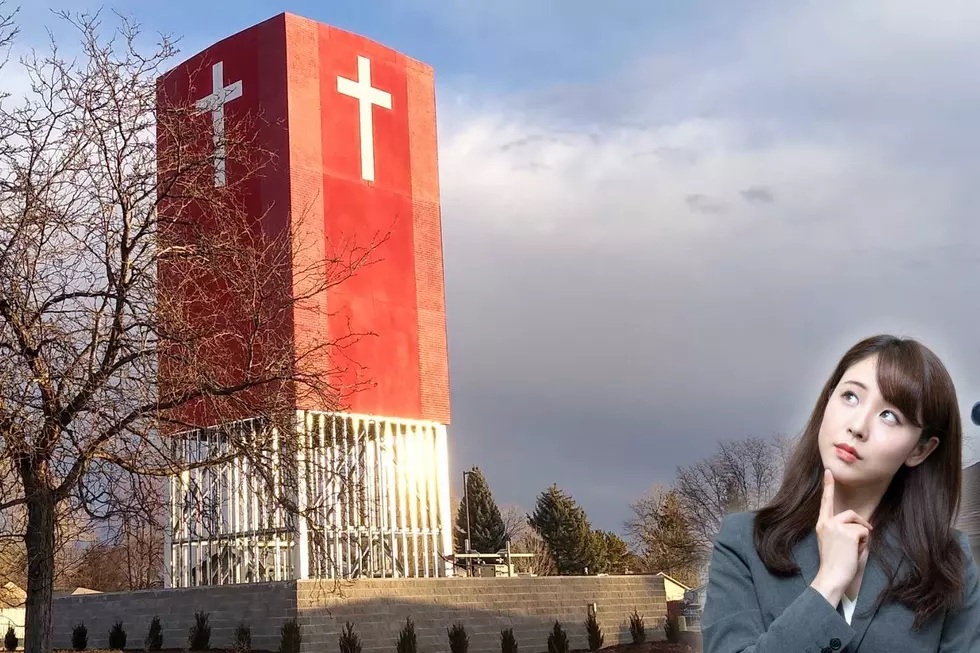 What's the Deal With That Big 'Red Church Tower' in Loveland?
TSM/Dave Jensen, Canva.com
If you've driven on Taft Avenue in Loveland near Benson Sculpture Garden, you've probably taken notice of the "red tower." It definitely stands out, drawing the ire of members of the neighborhoods near it.
The City of Loveland recently had a meeting about what's going on with the tower, and gave updates on what the community can expect. Community members may not find the update exactly what they had hoped for.
Not far from the main entrance of All Saints Episcopal Church (above) in Loveland, at the corner of Taft Avenue and Beech Avenue, stands at 55-foot red tower with a cross on it. I'd heard about it during the summer of 2022, but had trouble getting information about the tower. The Reporter-Herald recently attended a meeting about the tower.
According to the paper, in November of 2021, a cell tower company was granted a variance to exceed the 40-foot height limit for a cell tower structure they planned to put up near the church, which serves the communities nearby.
Part of the agreement was that the 55-foot structure around the cell tower would look like the church, in color and texture and would resemble a "bell tower." What, apparently, happened was not what the city had in mind. To me, and I would expect others who've seen it, it's very "glaring."
According to the Reporter-Herald, soon after the city had noticed how the "bell tower" was not looking like the plans, they had the cell tower company stop working on it. So currently, it's mostly bright red (with some brick paneling,) and then bare framing (below.)
The City is working as quickly as it can with the cell tower company to get the tower to look more like how the church looks; which is really just a darker red. It's not like the tower will be shortened, or moved, however, as I suspect many around the church would like.
[Source: Reporter-Herald]
See Inside Denver Colorado's Church of Scientology Headquarters
Take a virtual tour of the Church of Scientology's headquarters located in Denver, Colorado.
Colorado's International Church of Cannabis is a 'Trip'
There is a church in Colorado dedicated to 'elevationism,' which explores the spiritual effects of marijuana.
Live on Lake Loveland in this Stunning $1.8 Million Home
Living on Lake Loveland has its perks. Like Residents only boating rights.
]