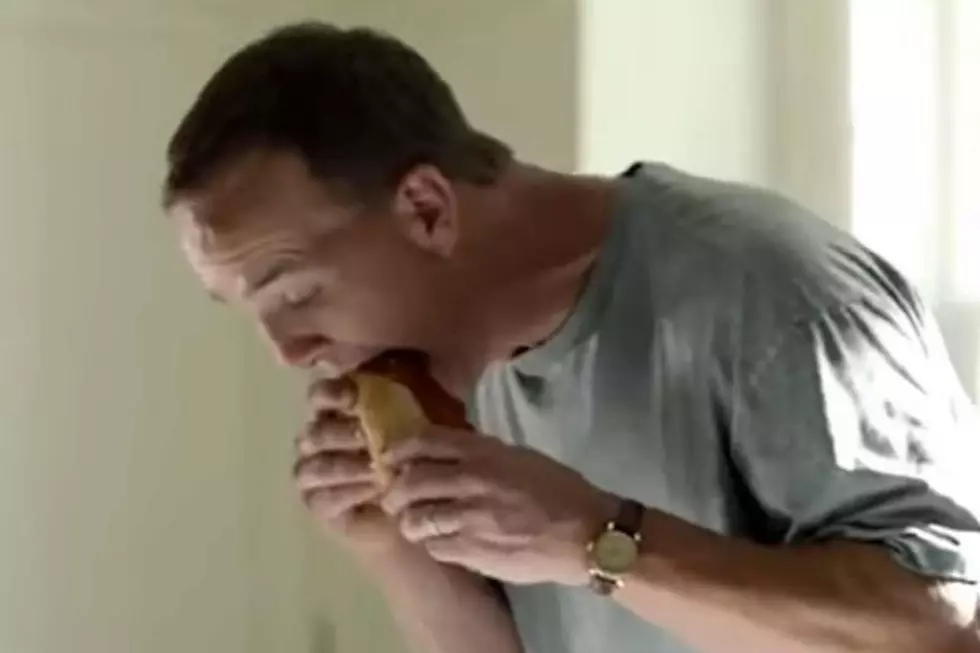 Tastes So Good: Peyton Manning's Own Chicken Parm Sandwich Recipe
YouTube
Former Denver Broncos #18 brings you what he considers a "10" when it comes to one of his signature commercials. He's opened a restaurant in Knoxville, Tennessee, and his very own chicken parm sandwich is on it. For $14.
The man has scored 557 touchdowns in his football career. It seems that everybody loves him. He's funny. And now he's a restaurateur with his name on a chicken parmesan sandwich. It's certainly priced right. But does it sound like something you'd order or make on your own?
Looking back, who would have known how much the people of Colorado would fall in love with the Denver Broncos' then-new quarterback, Peyton Manning? Of course, winning a Super Bowl didn't hurt. The NFL Hall of Fame hero has put together a sandwich that you might even call a "hero."
If you love the Broncos and Peyton Manning, you may want to put his restaurant, Saloon 16, in Knoxville, Tennessee, on your bucket list. It's western-themed, playing off Manning's "The Sheriff" moniker, with lots of Manning football memorabilia all around.
When Peyton played for the Colts and then the Broncos, his number was 18. But when he was the QB for the Tennessee Vols, he was #16. The University of Tennessee has always been important to Peyton, so the restaurant is "Saloon 16" instead of "Saloon 18."
On the menu at Saloon 16 is Peyton's Chicken Parm Sandwich which is:
Breaded boneless chicken breast, marinara, mozzarella cheese on an Italian roll.
That's all great and swell, but when it comes to Peyton's own recipe for the "perfect" chicken parm sandwich, follow his recipe that he shared with People Magazine.
Peyton Manning's Chicken Parm Sandwich Recipe
Peyton Manning has a recipe for the 'perfect' chicken parmesan sandwich, which he made famous in those Nationwide commercials.
More Sandwiches: Fort Collins' Best Sandwich Shops
What Are The Best NoCo Shops For National Sandwich Day?
Dog-Friendly Restaurants in Fort Collins
According to
BringFido.com
, dogs are welcome to sit at outside tables at these local eateries.