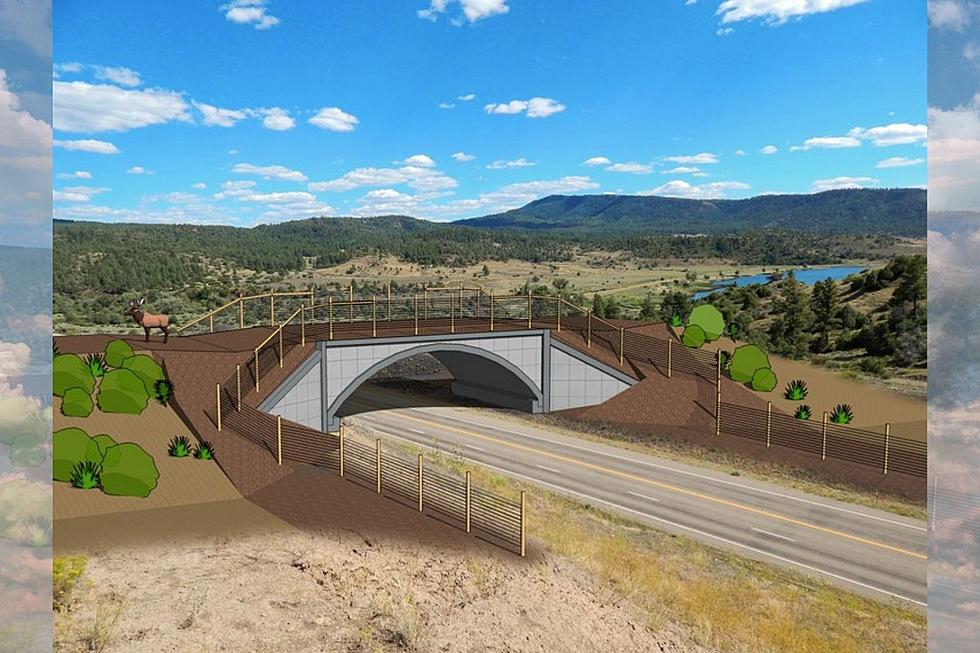 New Wildlife Crossing Being Built Between Durango and Pagosa Springs
Wyoming Migration Initiative
The first time I saw one of these in person I wasn't sure what it was but once I figured it out I thought it was such a clever idea. And now we are finding out thanks to the Wyoming Migration Initiative that a new wildlife crossing is coming to Western Colorado. The project will get started this month on a new deer and elk crossing that is being built between Durango and Pagosa Springs.
The Southern Ute Tribe identified this area as being located on migration corridors in the southern area of the San Juan Mountain Range. This is where deer and elk often travel between their mountain summer ranges and desert winter ranges along the New Mexico border. The project is being completed by the Colorado Department of Transportation and Ralph L. Wadsworth Construction, with the specific location being on HWY 160 close to Chimney Rock National Monument and Lake Capote.
This New Wildlife Crossing Comes With An Expensive Price Tag
Because of all of the wildlife activity in the area animals versus vehicle collisions create nearly 60% of all crashes in that area. But Colorado Southwest Regional Transportation Director Julie Constan says,
This $11.3 million dollar project is expected to reduce those collisions by at least 80 percent."
So, the project is going to be expensive but it's going to be great once it's done.
Are Wildlife Crossings Actually Helpful?
There is a ton of data in Wyoming and Montana that shows that wildlife crossings do drastically reduce animal mortality rates in those areas. If you want to know more about the Colorado US Highway 160 Project, click here.
WATCH OUT: These are the deadliest animals in the world
KEEP LOOKING: See What 50 of America's Most 'Pupular' Dog Breeds Look Like as Puppies