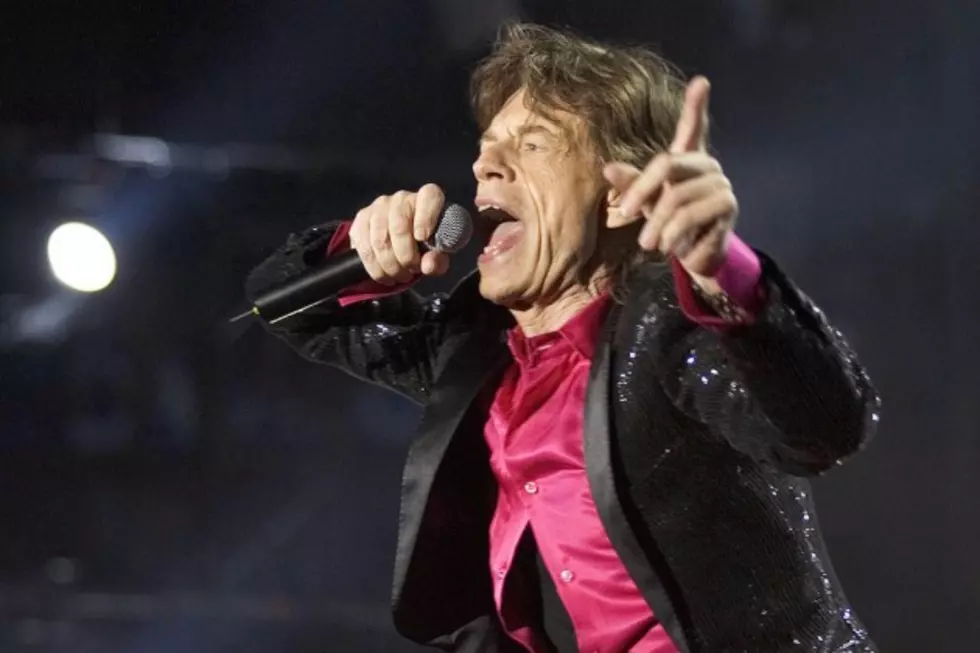 Mick Jagger Is Still Hoping for Another Rolling Stones Album
Marty Melville, Getty Images
Mick Jagger says he's writing new songs during all of his recent concert appearances, and he'd love to see them show up on a Rolling Stones album some day.
"I've got a lot of new songs, and songs I've written over the last couple of years," he told Rolling Stone. "I've done really good demos for all of them, which I would love to record."
The last time the Stones released a new song -- "Doom and Gloom," as part of a 2012 greatest-hits compilation -- it was their first one in seven years. Their 2005 album, A Bigger Bang, is the group's most recent full-length project.
Despite the long layoff, Jagger said he hasn't considered jump-starting his solo career. His last release was the 2001 album Goddess in the Doorway. "I'd love to record a Stones album," he said "If that doesn't happen, then yes [to a solo record]. That's a truthful answer. I've got songs that would be great for the Stones, and I've got songs that wouldn't be perfect for the Stones."
Meanwhile, the Rolling Stones are preparing for a 15-date North American tour, continuing a string of shows that stretches back to 2012. Jagger said even more could be on the way. "After the U.S. tour, there's nothing booked, but there are plans for what we'll do in the autumn for gigs," he said. "I don't know about the early autumn, but in the late autumn, there's a lot of talk."
See the Rolling Stones and Other Rockers in the Top 100 Albums of the '70s
You Think You Know the Rolling Stones?