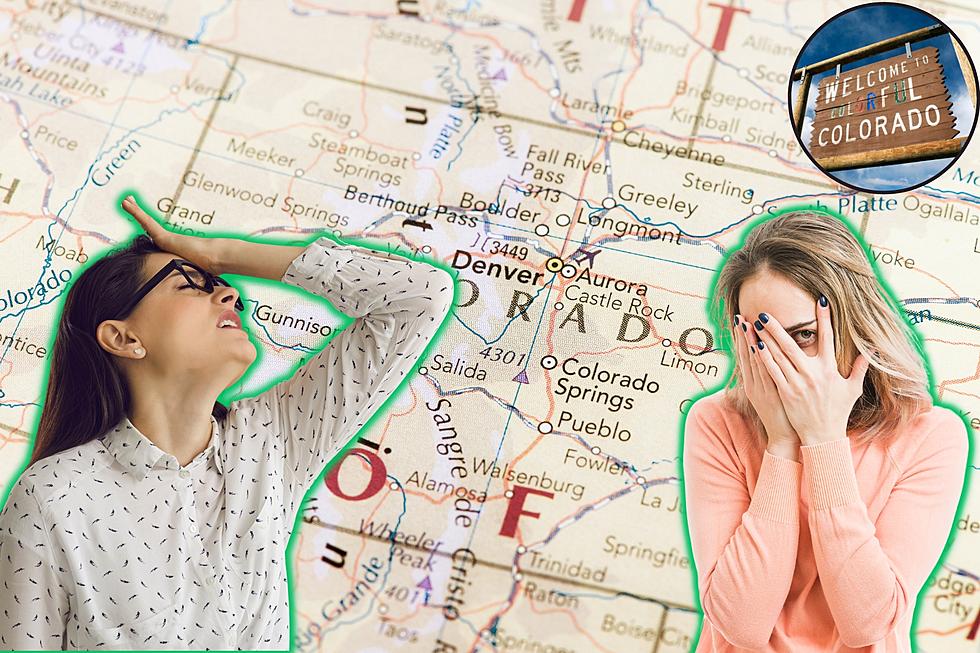 20 Words That Only People from Colorado Know How to Pronounce
Canva Pro
After spending time as part of other countries like Spain and Mexico, Colorado has also been home to Ute, Fremont, and other Native Americans. It's safe to say that the Centennial State has been home to several languages.
Traces of days gone by can be found in the names of many of the communities throughout Colorado. They also happen to be some of the words that only the locals can pronounce correctly.
People Have a Hard Time Just Saying 'Colorado'
Do you pronounce it Colo-RAD-o or Colo-ROD-o? If you search long enough you will find multiple conflicting sources arguing both sides. Even Colorado's political figures have posted a stance on how to say the word, only to be quoted endorsing the opposite pronunciation in a different publication. Just say it how you like.
Colorado's Trickiest Words Only Locals Can Pronounce
Check out twenty of Colorado's trickiest words to say correctly. Do you know how to say them all? Keep going to see the pronunciation in our gallery below.
Arriba
Arvada
Berthoud
Buena Vista
Cache La Poudre
Canon City
Chinook
Colorado
Coors
Crested Butte
De Beque
Delhi
Del Norte
Limon
Louisville
Lyons
Olathe
Saguache
Fruita
Uncompahgre
Scroll On To See How Many You Got Right
Find out the accepted pronunciations of these Colorado words in the gallery below. How many are you saying correctly? What other words should we include that are SO Colorado they have to be on the list. Open our station app and send them our way. Use the audio feature so you can tell us how to pronounce your word correctly with an example.
20 Words That Only People from Colorado Know How to Pronounce
Living in Colorado means diverse landscapes, hard-working people, and a mixture of languages that are helpful to be familiar with. Who remembers the first time you tried to pronounce Fruita? What about Uncompahgre? Keep going to see a list of 20 words most people can't say correctly the first time. Especially out-of-staters.
KEEP GOING: Even More Colorado Words Out-of-Staters Find Impossible to Pronounce
The first time people see a road sign with the name "Fruita" on it, they usually come up with some pretty interesting ways to pronounce the town. What Colorado words or phrases are hard for people from out of state to say correctly?
LOOK: Grand Junction Street Names Out-of-Towners Can't Pronounce
You've been there. In a new town with new street names. It's obvious you'll mispronounce a few street names here and there. We've compiled a list of street names around Grand Junction that stump out-of-towners.