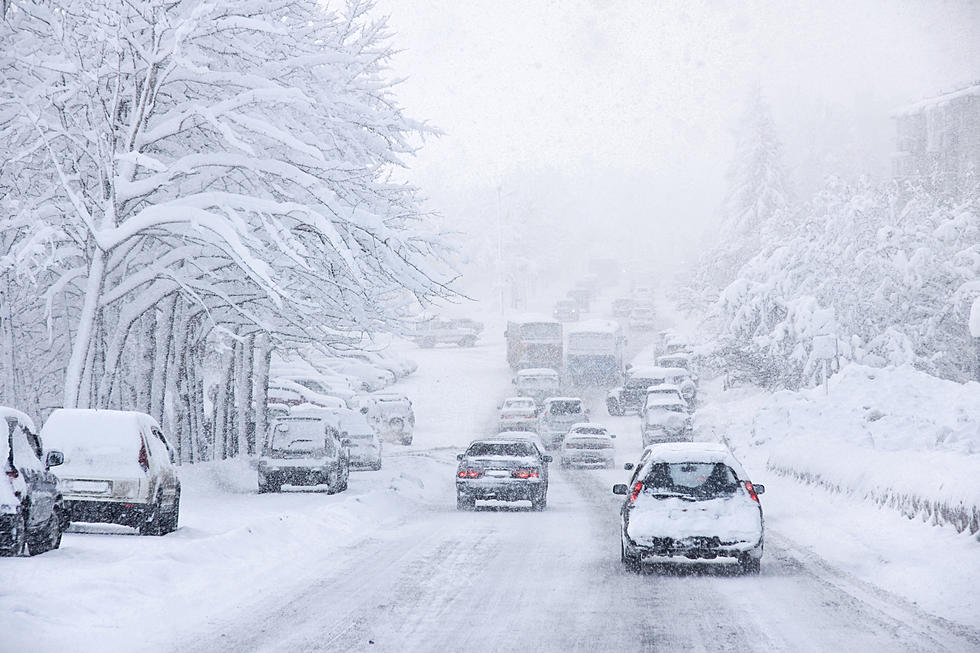 Heavy Snow Coming: Winter Storm Warning for Larimer County
Irina Igumnova
Here comes 2022 with the first official storm of the year. It was thought we might see 'some' snow, it's now looking like we will definitely get over half a foot or more.
The National Weather Service has issued a Winter Storm Warning for Larimer County below 6,000 feet, going into effect at 5 a.m. on December 31, 2021, until 11 a.m. on January 1, 2022.
5-10 inches is expected for the Loveland, Fort Collins, Windsor areas by the time the system passes through.
Roads will likely become slick and hazardous. Travel could be very difficult. The hazardous conditions could impact the Friday morning and evening commutes.
This will make celebrating New Year's Eve challenging, to say the least. Maybe a nice quiet dinner at home is in order?
The Greeley area, will be under a Winter Weather Advisory from 11 a.m. on December 31 until 11 a.m. on January 1, which mean travel will be very dangerous. The area can expect 2-6" of snow, strong winds and wind chill factors of -10 to -15 degrees.
Plan on slippery road conditions. The hazardous conditions could impact the Friday evening commute. Dangerously low temperatures could pose a threat to life if adequate precautions are not taken while outdoors.
Today would be a good day to get gas in the car, make sure you have windshield washer fluid and an ice scraper ready to go. It's been a very dry and calm December, it looks like Mother Nature is getting off her 'duff' and she's coming out swinging.
Colorado Winter Winds Push 2021 Out the Door
Wind speeds on the Front Range topped 100 MPH on TWO different occasions today. We take a closer look at that event and then zoom in on Grand Junction's Winter Weather Advisory in effect for tonight.
KEEP READING: Get answers to 51 of the most frequently asked weather questions...