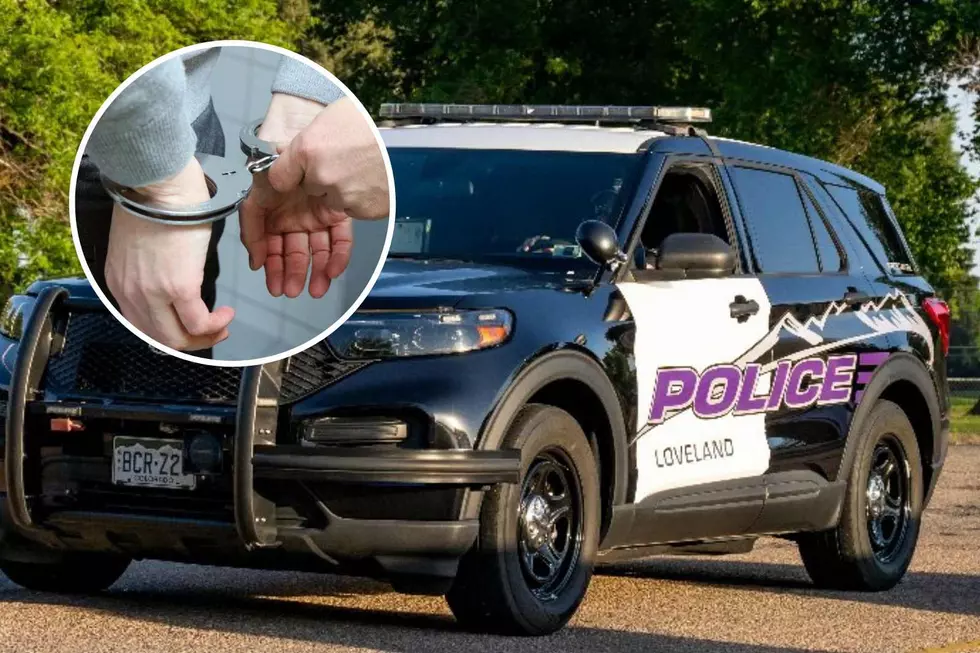 Deadly Crash Near East Loveland Walmart Kills 1, Injures 2 Others
Twitter/Loveland Police Department, Canva.com
A tragedy Saturday evening, January 14, 2022, as a suspected drunk driver traveling at high rate of speed, ended up taking a life while behind the wheel.
It's another situation where it appears that alcohol made someone do something that they would never think to do, normally. There's nothing wrong with having a few drinks, there is a problem when a person has too many, and then proceeds to drive.
It does go without saying, that there are dozens of arrests every month in Colorado for being under the influence while driving a vehicle (DUI;) it's not that often that a driver is involved in an automobile crash that ends with someone perishing. The fact that this happened in my hometown of Loveland, hits hard.
According to the Reporter-Herald, at around 10 p.m. on January 14, 2022, the driver, 26-year-old Dustin Kirby, was driving at a high rate of speed when he ran a red light at Eisenhower and Denver Avenue, by the east Walmart. The truck he was driving, a Dodge Ram, ran into a Subaru that was headed north on Denver, after just entering the intersection.
Three people were in the Subaru, the driver with a passenger in the front and passenger in the rear. The two passengers were thrown from the vehicle; the driver of the Subaru, who was partially ejected from the car, was pronounced dead at the scene.  The two passengers of the Subaru were transported to the hospital, with serious injuries. The driver of the Dodge truck was uninjured.
According to the Reporter-Herald and a Loveland PD news release, the driver, Kirby, was ​arrested on one count of ​vehicular​ ​homicide, two counts of ​vehicular ​assault and one count of ​DUI. He was​ ​booked into the Larimer County Jail​.
It's difficult to say how many lives will be affected by this tragic accident. May we all have these families in our hearts, and take this as another reason to have a plan for getting home safely (the safety of yourself and others) before going out for drinks.
Still Missing: See Photos of 40 Colorado Cold Cases From the Past Decade
Scroll through the list of cold cases in Colorado dating back to 2011. While there are hundreds of open cases during the past ten years, this gallery includes all case files from the decade that included a valid photo.
The Top 10 Oldest Cold Cases in Colorado Dating Back to 1911
The following missing and homicide cases are some of the oldest on record in the state of Colorado. Flip through the gallery to see the 10 oldest cases in the state that have a photograph on file.