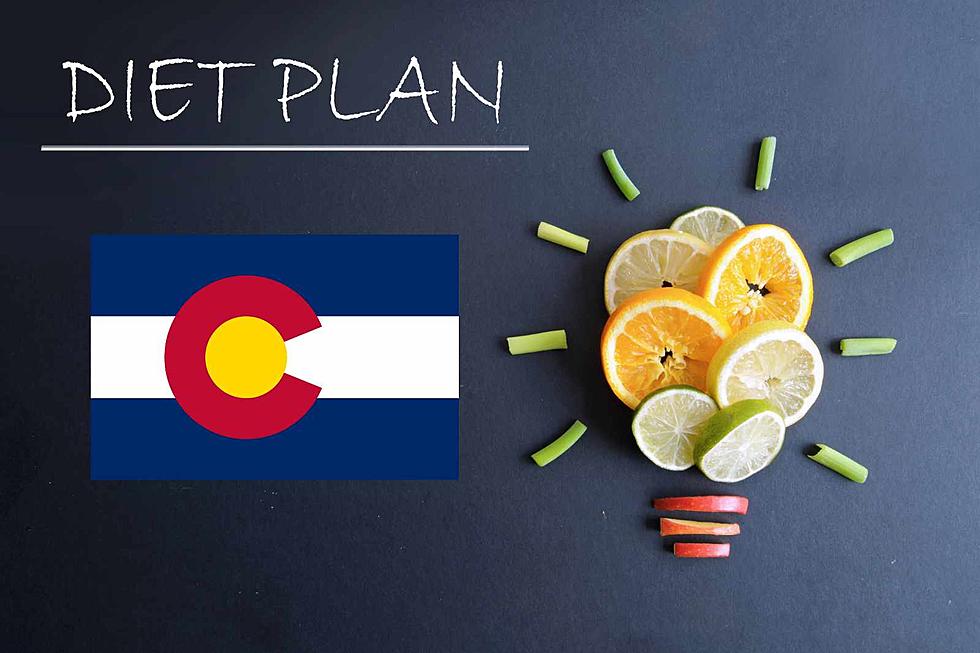 Coloradans Are Searching These 4 Diets More Than Any Others
Canva.com
Even with Colorado being known as a "fit" state, we are still always looking for the best diet options. Or, is it, since we are always searching for the best diet options, we are a "fit" state. No matter, new research says these are our top four.
As of April, we are over three months into 2023; three months away from those "New Year resolutions" that many of us make. Many Coloradans (like the rest of America) resolved to loose weight this year. With spring here, and summer on the way, are you searching for information about one of these top four diets?
New data shows that every month in Colorado, over 30,000 searches are made regarding particular diets. There are almost a 10,000 searches drop from the #1 position to the #4 position, though the #2 diet is chasing hard at #1 (which is good: exercise is always great.)
The gang at FitnessVolt, who are big on articles about Strongman competitions and how to "grow muscle and not fat," conducted the recent research on what diets each state is searching out on Google, the most. As I write this article, I'm having a slice of pizza and some wings; I don't think they'd necessarily approve.
WHAT DIETS ARE COLORADANS SEARCHING THE MOST?
#4 -  The DASH Diet

5,622 average monthly searches in Colorado
I'd not heard of the DASH diet before this. This is a diet is to prevent and lower hypertension: Dietary Approaches to Stop Hypertension. Key components: No alcohol, added sodium, or saturated fats.
#3 - Paleolithic (Paleo)
8,907 average monthly searches in Colorado
Great for lowering blood pressure and helping with losing weight, the "Caveman" diet consists of fruits, vegetables, eggs, lean meats, fish, nuts and seeds.
#2 - Mediterranean 
13,733 average monthly searches in Colorado
With it not including lean meats, the Mediterranean diet is not very different from the Paleo diet, as it also mainly consists of fruit, vegetables, nuts and whole grains, items that you'll find in the Mediterranean area.
#1 - Ketogenic (Keto)
14,014 average monthly searches in Colorado
Barley beating out the Mediterranean diet, is the Keto diet.  Fat and protein replace carbohydrates in your diet, with sodas and white bread being out. Many point out, however, that fat does make up a good portion of the Keto diet.
WHAT DIET CAME IN AT #5 IN COLORADO?
#5 - Alkaline
3,478 average monthly searches in Colorado
The Alkaline diet has you eating more fruits and vegetables while eliminating processed food items. Get more on diet and fitness from FitnessVolt.com
More on Food & Colorado: 10 Colorado Foods You MUST Try
If you're hungry for food made famous in the Centennial State you came to the right place. We're about to scroll through ten delicious dishes made famous right here in Colorado. Some of these items are now favorites all over the world, and others you can ONLY get right here at home.
More on Food & Colorado: 5 Colorado Food Facts You May Not Know