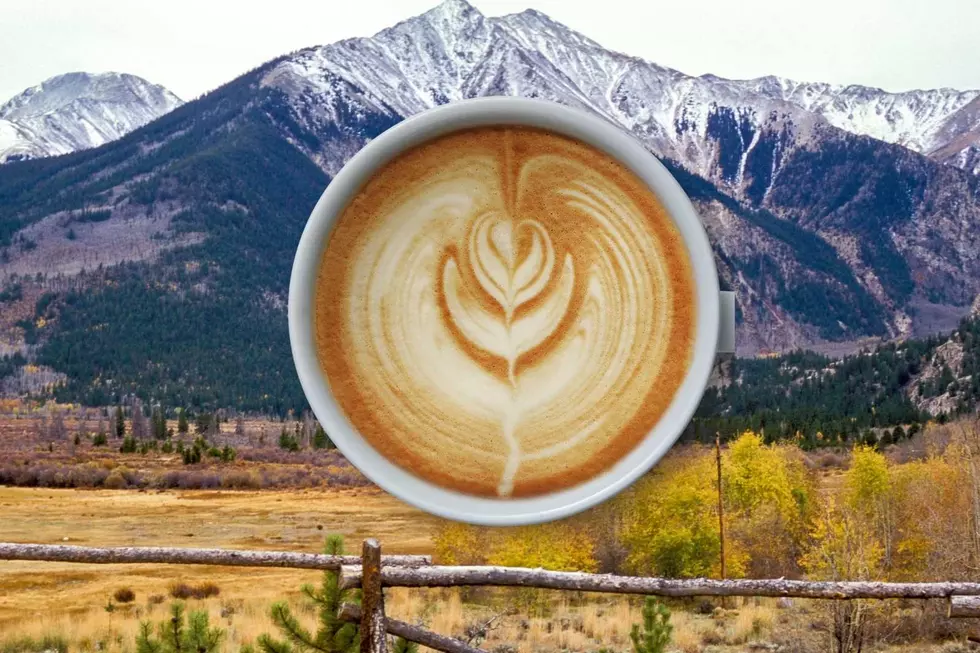 Do Coloradans Love Coffee? New Survey Shows 'Not So Much'
Canva.com
If you love, or even only 'like' coffee, it's hard to resist the aroma of a fresh brew of that "black gold." Take a look at how Colorado stands out for its love of lattes and such.
Just by taking a look around any city in the Fort Collins, or any other Colorado city, and you'll see more than a few coffee shops. Those coffee shops don't even include restaurants where you can order a cup of coffee. Then why is it, that we rank so low on this list?
It looks like Elton John won't be penning any songs about how much The Centennial State is enamored with coffee. The gang at SimpleTexting, a company that helps business connect to customers, recently did survey of over 3,000 people about their coffee 'obsession." Colorado's respondents would make you feel like coffee owed them money, or something. Horrible numbers.
At least we'll never know if Wyoming rated higher on this list, as there just weren't enough people from Wyoming that responded. That could be bad news, though; because we DO know that enough Coloradans were proud to say that they could cut ties with coffee and leave it crying in the street, at any given moment.
On the SimpleTexting survey, Colorado came in near the total bottom at 44 of 48 states (with Wyoming, Alaska, North Dakota, and South Dakota not responding.) Four from the bottom; that definitely shows a near 'disdain' for java and java products.
HOW COULD THIS BE? WHAT WAS THE SURVEY?
They asked people to rate the level of their obsession for coffee on a scale from 1-5, with 5 being highest. The state that showed the most obsession for coffee was West Virginia with a score of 3.7.
WHAT WAS COLORADO'S SCORE?
Colorado responders averaged out at 2.84. Not even a '3 out 5' for coffee from Coloradans. How sad. If you do have an obsession for coffee and live in Colorado, I wouldn't let these numbers get you down; it just means more coffee for those us who do.
10 Best Coffee Shops in Northern Colorado
Take a Look Inside Downtown Loveland's FeelLove Coffee
After several months of renovating the former The Coffee Tree location on 4th Street in Downtown, FeelLove has opened.
9 Pizza Joints That Used to 'Slice it Up' in Loveland
Some of these joints have been gone for decades; a few, not that long.