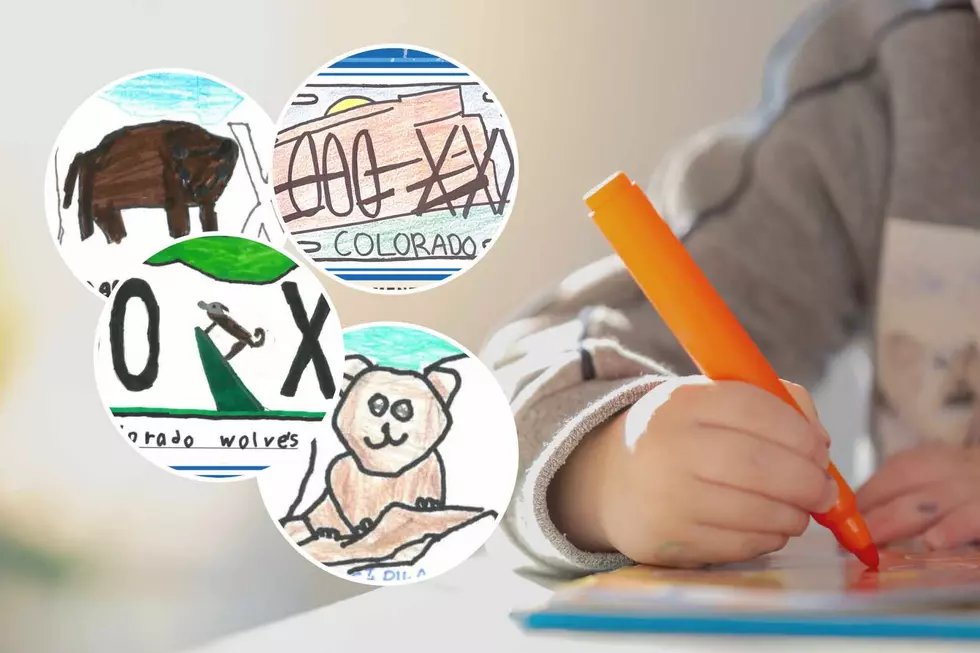 Check Out the Cute Kids' Entries for Colorado's 150th Anniversary Plate
Colorado DMV, Canva.com
Colorado's Department of Motor Vehicles held a contest where residents submitted their designs for what will be the special plate for Colorado's 150th anniversary. Many kids submitted their ideas, as well.
Imagine being given the assignment, as a kid, to design a license plate that exemplifies Colorado. What items do you think you would have included? It was in September of 2022, that the call went out for entries, and among those entries, there are a lot of great ones that kids designed.
I'm not sure how many Colorado kids sent in their ideas for what the state's 150th anniversary plate should look like, but the list of "Honorable Mentions" is more than a few, for sure, in the "Historic Colorado Contest." put on by the DMV.
The contest was open to those over 13 and those under 13, and each participant could submit up to three entries. Six entries became finalists; half of which did come from the "Under 13" category. The winning entry would receive a $1,000 grant and a set of "specialty plates" from the DMV.
Entries would be judged on:
... how well the artwork captures Colorado and its history, the artistic quality and its originality, and how well that design translates into becoming a Colorado license plate.

 
For a person under 13, that can sound like a daunting undertaking, but looking at the "Honorable Mentions" for that category, many kids gave it a great shot. They featured, animals, nature, Colorado's history (including mining, the railroads, sugar beets, and Molly Brown.) One theme that stands out, is how many of those under 13 wanted to included the Great Tarantula Migration as part of our 150th anniversary plate.
Take a look at the "Honorable Mentions" for 'Under 13' in the Contest:
Colorado 150th Anniversary License Plates - 13 & Under Honorable Mention Entries
Colorado's DMV held a contest for people to enter their design for what will be the state's 150th anniversary plate. Nearly 100 kids also sent in their cute, artistic and "Truly Colorado" ideas.
Colorado Ranch Has 700 Old Cars
A ranch in Colorado is home to 700+ classic cars.
5 Places to Rent an Exotic Car in Colorado
Looking to rent a Lamborghini or Ferrari? We know just the place.