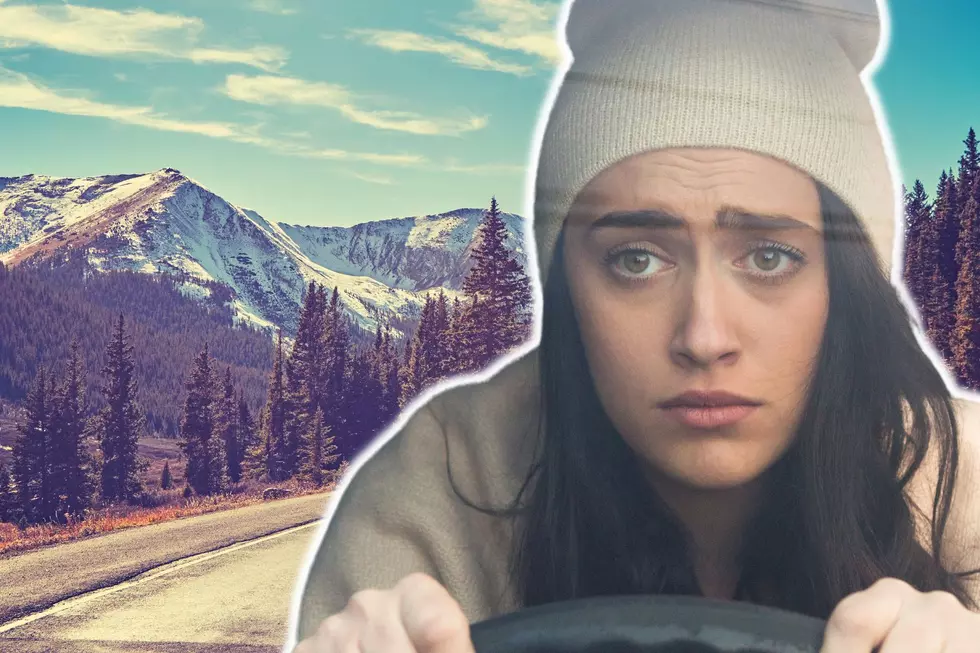 A 5-Stop Colorado Road Trip for Those Who Like It 'Scary'
Canva
Why just go for a drive when you can go for a drive that's going to give you "the creeps?" Gas up, grab some snacks, and bring a sweater- you know how creepy places can get chilly.
Colorado is known for having many haunted locations; a recent list from All About Colorado says to check these five places out. Find out where they are and why they make the list.
It's fun to be scared, right? That's why Halloween and horror movies are always a hit. Colorado has plenty of places to get your hair to stand on end; a "spooky" road trip might be what you need to get into the "spirit" of it all. Let's go.
1. THE THIRD BRIDGE
All About Colorado's list of five places has The Third Bridge as a place to stop at, or on. Also known as "Ghost Bridge," it's in Bennett. Once you get to the bridge, be sure to turn off your car so that you'll be able to hear the drums. Haunting drums are said to be heard, being drummed by the ghosts of Native Americans that were slaughtered nearby in the late 1800's.
The Third Bridge Location:
2. COLORADO MUSEUM OF PRISONS
Your second stop on All About Colorado's spooky road trip takes you southwest to the Colorado Museum of Prisons in Canon City. The museum is connected, by a shared wall, with the prison there that has been in operation since 1871. The museum, open to the public since 1988, will give you chills.
First off, the museum used to be the women's prison. They say you can hear coughing and screaming, while you take the $10 tour. You'll also be creeped out by the old gas chamber that has windows so that people could watch. Yikes.
Colorado Museum of Prisons Location:
3. CENTRAL CITY CEMETERY
All About Colorado's spooky road trip takes you to Central City. Before you do a little gambling in the great town, pull the car over at the cemetery. You'll see that you get a fine view of Central City, while feeling a bit uneasy. Being such an old cemetery, there are many tails of "spooky" happenings there, such as "orbs" floating around the gravestones. The most well-known paranormal thing about the cemetery is how a "woman in black" visits every November 1, to lay flowers at one specific gravesite, that of John Cameron, who died in 1887.
4. Brook Forest Inn 
From Central City, head north into Evergreen for stop #4 on this "spooky road trip," with a visit to the Brook Forest Inn. The inn began operation in 1919, and is still open today. Brook Forest Inn's "spookiness" comes from two items: One, being the fact that in 1943 a stable hand killed his lover then took his own life. Visitors are known to hear a knock on their doors to find no one there. Another "spooky" thing is how Nazis would stay there on their journey across America, mapping out Hitler's projected invasion. They don't have a website, but you can book a reception there.
5. THE STANLEY HOTEL
Of course, All About Colorado's 5-stop "spooky" road trip would have The Stanley Hotel in Este Park. Ghosts. Noises. Room 217. Everyone seems to know someone who has a story about staying at The Stanley. With the Stanley Film Center coming soon, featuring a celebration of horror movies, even more travelers will be making Estes Park a part of their road trips, whether they be "spooky" ones or not.
7 Terrifying Haunted Houses in Colorado to Visit This October
Blast zombies with paintballs, run through a haunted forest and visit the grim reapers graveyard at these haunted stops in Colorado.
Haunted Cave: Colorado's Spanish Cave Is the Highest Cave In the U.S.
Spanish Cave, located in southern Colorado is believed to be the highest "significant" cave in the United States. Very few will ever see the inside of this cave, but thanks to Derek Bristol and his team, we get a glimpse into the darkness inside this Colorado mountain.
Step Inside Denver's Haunted Patterson Inn and 12 Spirits Tavern
The 130-year-old mansion has been transformed into a boutique hotel with a tavern serving up spirits in the basement.