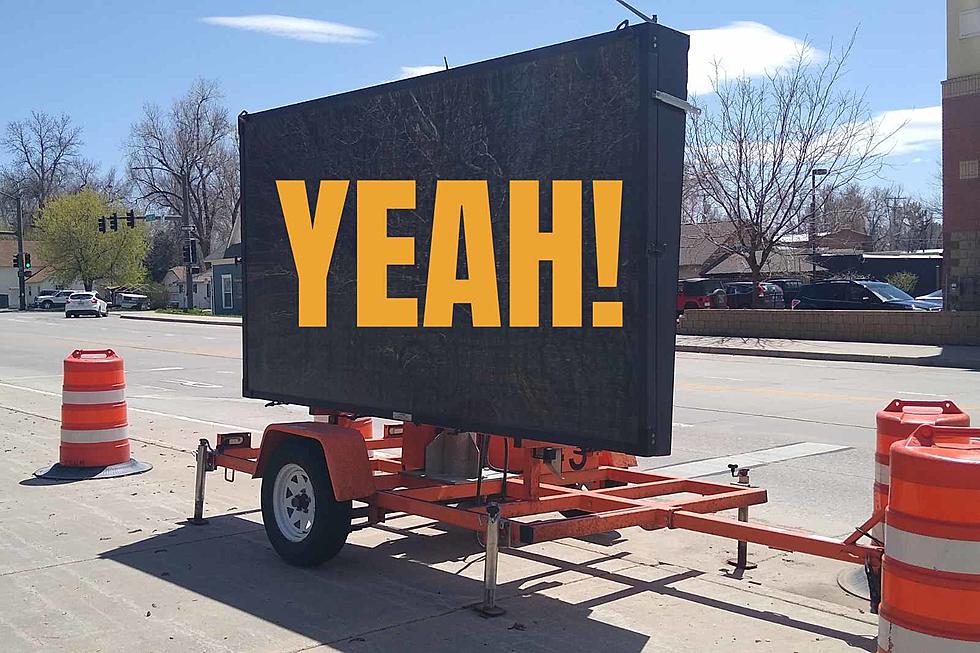 'Honest?' Loveland Celebrates the Opening of Long-Detoured 1st Street
TSM/Dave Jensen, Canva.com
The people of Loveland are beside themselves with joy as May of 2023 approaches. A major thoroughfare through town, that has been a "no through traffic" street for nearly a year and a half, has once again re-opened.
It's almost surreal now, to take 1st Street from Cleveland west to Taft, or vice-versa. It's been so long that those who often use 1st have taken "the long way around" to get to where they're headed on the west side of Loveland.  It was going to be closed for "only" seven or so months, but then... things escalated.
The sign above, headed west on 1st Street just passed Railroad, has been in place since late January of 2022. At that time they began the "Garfield/Harrison Project," replacing infrastructure beneath 1st Street. That project was to end by fall of 2022.
Then they announced in, October of 2022, (just before that first project had been officially completed,) that 1st Street would have to remain closed to through traffic so that could replace the bridge at Garfield and 1st. The closure and detour would last until May of 2023. It made a lot of (painful) sense: Just keep the street closed and do the bridge, instead of opening 1st and then closing it, again.
In the end, the city did indeed beat that May 2023 deadline, as they re-opened 1st Street on Friday, April 28, 2023.
I went over to the area to watch cars pass over the opened stretch of 1st Street. I saw a lot of happy, relieved people. You could almost hear them saying, "I honestly can't believe it's open, again!"
It was great to see the detour signs lowered and turned off.
More on Loveland: 23 Things Lovelanders Hope to Happen in 2023
The people of The Sweetheart City have more than a few things that they'd like to see happen to the city in 2023. Do you agree with what they're hoping for?
More on Loveland: 21 Great Sports Quotes Found at Loveland's Sports Station
Downtown Loveland's Sports Station is a restaurant/bar where hundreds of teams have celebrated wins, and commiserated over losses. Within the restaurant, you'll find these awesome quotes from some of Sport biggest stars.