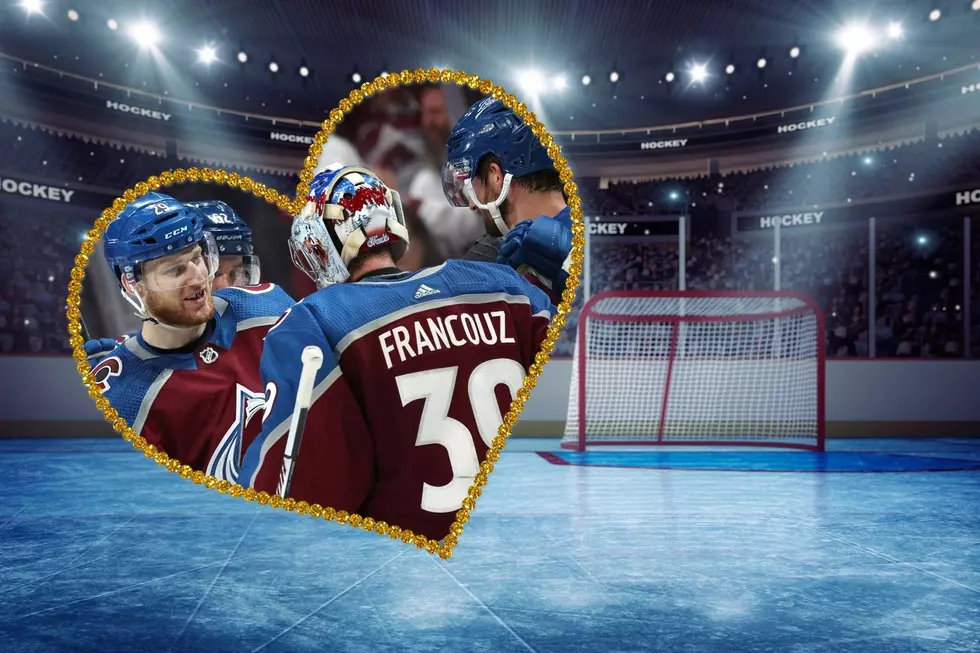 Where Does Denver, Colorado, Rank In Best Hockey Towns?
Getty/Canva
With the Colorado Avalanche dominating their way through this year's Stanley Cup Play-Offs, here's where Denver ranks on the Best Hockey City list.
Is Denver, Colorado, A Good Hockey Town?
I remember my first live hockey game as a kid, it was at McNichols Arena in Denver in about 1994. The Denver Grizzlies were the only professional hockey team we had in Colorado at the time. One year later though, the Quebec Nordiques were sold and moved to Denver. Yes, Colorado finally had an NHL team, and it was a damn good one too. Why do I say that? In the 1995-96 season, their debut season in Denver, they swept the Florida Panthers in the NHL Finals and brought home the very first major league championship to Colorado. I was only 10 but I'll never forget how the Avs came into Denver and took the entire state by storm. Some might say, an Avalanche... Sorry about that. Right out of the gate, Denver was a hockey town. Where does Denver rank as far as best hockey cities go?
Does Denver Really Love The Colorado Avalanche?
Our pals at WalletHub took on the task of narrowing down who the best hockey cities in America are. They based their findings on arena capacity, ticket prices, ticket availability, how each city's team performs, and if they have an NCAA contending club as well. Out of 72 cities, Denver is the 6th best hockey city with an overall score of 44.35. We can thank the Avs, Eagles, and the newly crowned NCAA National Champions, Denver Pioneers for helping us land so highly on the list.
As seen in the map from WalletHub above, the Top 3 hockey cities are Detroit (Redwings suck), Pittsburgh, and Boston (Go Bruins). Do you think Colorado should be in the top 3 or right at the top of the list? This lifelong Avs fan says YES. Go Avs Go, let's bring home the cup.
PHOTO FLASHBACK: Colorado Avalanche Win 2001 Stanley Cup Championship
The 2001 Stanley Cup Finals was a hard-fought series between the two top teams in the NHL. The series was extremely physical and would go 7 games - with the Avs having to win the final two games to win the title. Here is a look back at some great Colorado Avalanche history - and a closer look at that thrilling series.
The Ten Best Moments in Denver, Colorado Professional Sports History
From the Denver Broncos to the Colorado Rockies, or the Denver Nuggets to the Colorado Avalanche, these are the Best Denver Sports Memories of the last 40 or so years.
25 Fun Facts About Colorado Sports Teams
Impress your friends with these stats and facts about Colorado sports and different teams within the state.