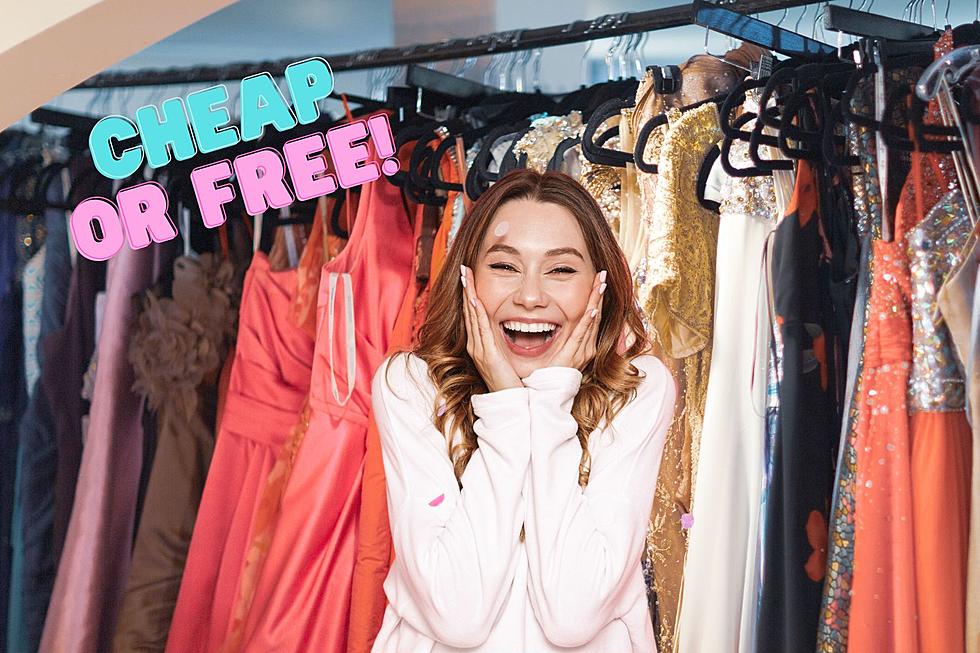 Where Can You Get Cheap/Free Prom Dresses In Colorado?
Canva
Prom season across Colorado is here so it's time to break out those credit cards. There are places to get cheaper or even free prom dresses around Northern Colorado and Denver though. Here's all we know.
Where Can I Get Cheap Dresses For Prom In Colorado?
Prom is a huge deal for many high school kids. The pressure to get that perfect dress or outfit is enough to make anyone go crazy. Even as a parent who just went shopping with my girls over the weekend, the pressure to get it right for them is real. Prom dress shopping can also get pricey, quickly, so I found some local events coming up to help alleviate that part of the stress a bit.
 The Cinderella Project Has Cheap Prom Dresses In Colorado
The Cinderella Project is back for 2023 in Fort Collins. You can find awesome gently used, sometimes never-worn dresses from $5-$40. The event is today, March from 4-7 pm. Details are in their post below.
Cheap Prom Dresses At Be Happy Boutique In Colorado
Rylie's ARK (acts of random kindness) is putting on the Be Happy Boutique this weekend, March 10th-12th. This event offers a unique "pay what you can" model, meaning if you can afford $0 to $100, they can help you out. Get all of the info on the event here.
Prom Dress Exchange Event In Colorado
The annual Prom Dress Exchange event will be taking place Saturday, March 18th, and for a simple $10 donation, you could walk away with the dress of your dreams. Get more here or in their post below.
Project Prom Dress Giveaway In Colorado
Project Prom is back in Loveland at the Promenade Shops at Centerra, giving away new and nearly new prom attire on various dates in April. All you need to partake in this act of kindness is a valid high school ID. Get more here or in their post below.
Prom should be a special night and with the help of generous events like these, the stress of the cost, which can be a lot, is almost eliminated in some cases. Happy Prom season, Colorado!
Youtuber's 10 Worst Towns in Colorado and Why
Come with us now as we take a journey across the Centennial State to hear why this YouTuber hates these 10 towns, so much.
PHOTOS: Infamous JonBenét Ramsey House Now on the Market for Nearly $7 Million
On December 26, 1996, police discovered the remains of missing child beauty queen JonBenét Ramsey in the basement of her Boulder home. Now, the infamous house is on the market for nearly $7 million. Read on to see what it looks like today.