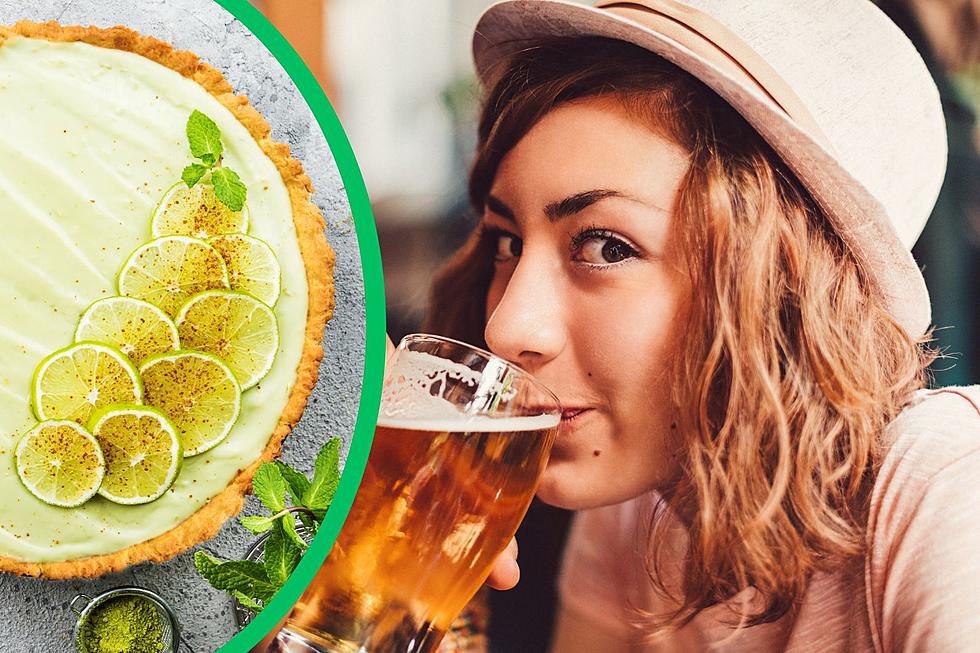 WeldWerks Is Bringing Back Two Fan-Favorite Beers This Spring
Canva
Despite what some recent snowstorms may suggest, spring is starting to sprout in Colorado — and WeldWerks Brewing Co. is celebrating.
How? With beer, of course.
According to a press release from Indie Creative Co., the Greeley brewery is kicking off spring with a limited release of two fan-favorite brews: Key Lime Pie and It's a Unicorn Thing.
The release describes Key Lime Pie as a "highly drinkable" sour ale with notes of fresh limes, vanilla beans, and graham crackers. It has a 5.1% ABV.
On the other hand, It's a Unicorn Thing has an 8.5% ABV. The hazy double IPA features Citra, Lotus, and Mosaic hops.
"Key Lime Pie, as with many folks, is one of my favorite desserts, so I look forward to the release of the beer form of this treat every year," said Devin Quinn, Marketing Director at WeldWerks Brewing Co., in the release. "Both of these beers will help embrace the warmth and new growth that comes with spring."
Indie Creative Co. reports that both beers will be available on tap and in four-packs on Friday (March 31). The brewery has also revealed its release schedule for 2023 — sour ales like Strawberry Cheesecake and hazy IPAs like River Witch will come to Greeley later this year.
WeldWerks is no stranger to out-of-the-box beers. Last August, the brewery partnered with Little Man Ice Cream to create a brownie-inspired Little Man Space Junkie Sour.
WeldWerks is also taking part in Colorado Pint Day on April 12. See the complete list of participating Northern Colorado breweries here.
LOOK: Best Beers From Every State
To find the best beer in each state and Washington D.C., Stacker
analyzed January 2020 data from BeerAdvocate
, a website that gathers user scores for beer in real-time. BeerAdvocate makes its determinations by compiling consumer ratings for all 50 states and Washington D.C. and applying a weighted rank to each. The weighted rank pulls the beer toward the list's average based on the number of ratings it has and aims to allow lesser-known beers to increase in rank. Only beers with at least 10 rankings to be considered; we took it a step further to only include beers with at least 100 user rankings in our gallery. Keep reading to find out what the best beer is in each of the 50 states and Washington D.C.
Colorado's 25 Highest Rated Beers According to Beer Advocate
Do you love beer? Do you love it so much you're dying to try one called Casey Family Preserves Peach Glow Haven and Roza? That beer finished in the top 25 on the list of best Colorado beers as determined by Beeradvocate.com. According to your votes, these are the best beers brewed in Colorado.