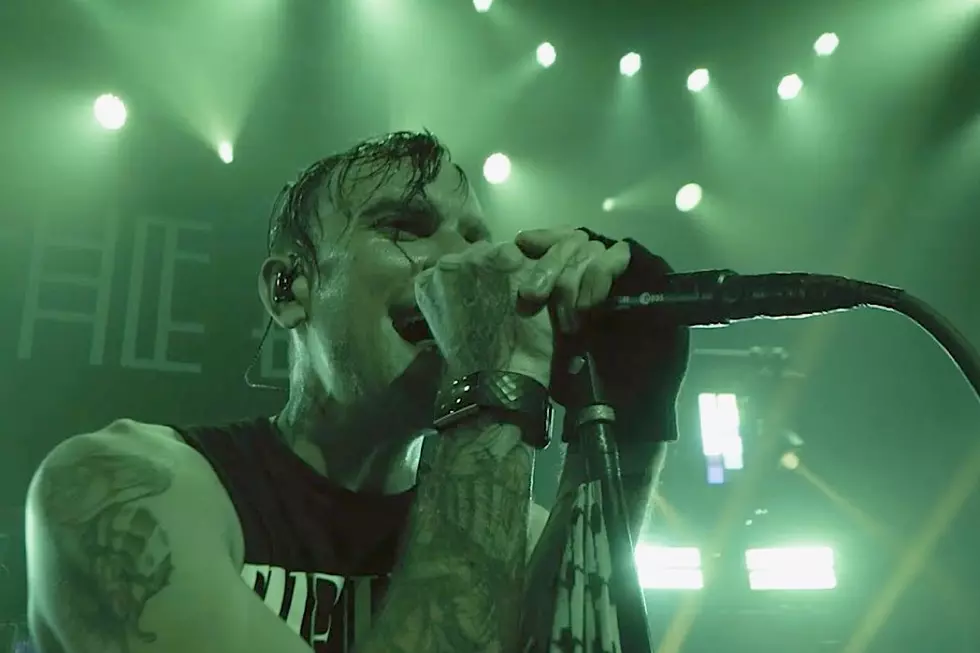 The Used Might Be on My Chemical Romance's Reunion Tour
YouTube: The Used
That seems like it could very well be the case, according to comments The Used vocalist Bert McCracken recently made onstage. When the group performed at the Gothic Theatre in Englewood, Colorado, last week (Jan. 29), the musician let slip an interesting tidbit concerning a possible joint trek with My Chemical Romance.
Luckily, the statements were captured on video by a concertgoer — watch the clip toward the bottom of this post. Taking in the crowd's attention, McCracken initially cracks a joke. "I feel like I'm in My Chemical Romance!" he says.
But it's what he utters afterward that's put emos on their toes: "And you might catch us on tour with My Chemical Romance in the fall." (The audio is slightly muffled; that transcription comes from Rock Sound.)
The MCR tour begins in Detroit on Sept. 9, and it wraps up in Las Vegas, Oct. 11. That said, official confirmation of The Used joining the My Chem reunion trek has yet to hit the streets.
But could there be a better possible pairing for the imminent My Chemical Romance revival? After all, a tour between the pair could mean that McCraken and MCR singer Gerard Way might do a live duet of the two bands' 2005 cover of Queen and David Bowie's "Under Pressure."
See My Chemical Romance in the 20 Most Anticipated Albums of 2020
Most Anticipated Albums of 2020