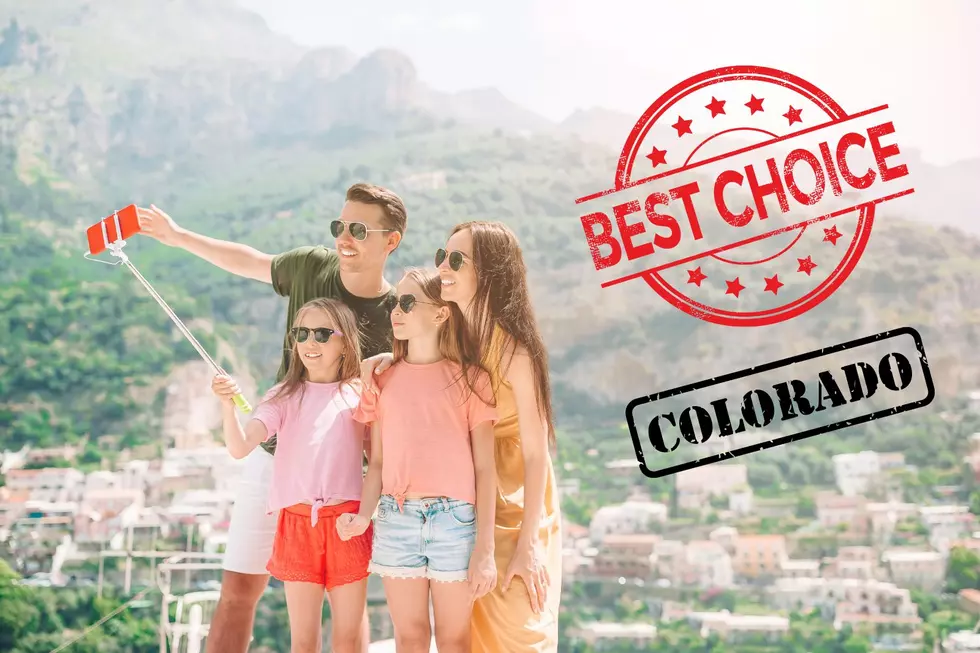 This Colorado City Is The Best For Family Friendly Vacations
Canva
With as cold as it's been in Colorado in recent months, you can't help but think about the upcoming warmer weather and possible vacations. One Colorado city, in particular, was ranked Top 15 in the entire country for family vacations so maybe a Colorado staycation is in order.
What Colorado City Is Best For Family Kid-Friendly Vacations?
Do you and your family, or friends, take yearly vacations together? Is it spring break, holiday break, or summer when the kids are out of school? Since my daughters were little, 3 and 5 I believe, we've been taking them on some sort of vacation. Usually, we try and make it to Disney, but we've done some other fun things together over the years as well. What if I told you that a top 15 city for family-friendly vacations was right here in Colorado?
A Colorado City Is A Top 15 City For Kid-Friendly Vacations
When it comes to making memories that last with your family, vacations give you some great opportunities to do just that. I probably remember more about little road trips and vacations as a teen way more than just normal day-to-day life stuff. Lawn Love set out to find and rank the best places for fun family and kid-friendly vacations. They looked at the food options, how many fun attractions are in the city, transportation, safety, affordability, and more.
Out of the 200 cities that Lawn Love ranked, Denver, Colorado, was ranked at #14. Denver was ranked 5th in the country for having the most amusement and theme parks. There were no other Colorado cities in the Top 100, but Colorado Springs was just outside of it at #110. The top 3 best cities for family/kid-friendly vacations are Miami at 3, Orlando at 2, and New York City at the very top of the list. I'd have figured Orlando was number 1 for sure. The worst-ranked city? Clarksville Tennese. There's your reminder to make Clarksville off of your "must-visit" list.
See All Six Rollercoasters at Denver's Elitch Gardens
How many rides have you been on at Elitch Gardens? We're taking on all six of the theme parks rollercoasters below thanks to Theme Parker's Youtube channel. Elitch Gardens is home to six coasters, 2 water rides, and over 40 attractions. Which one is your favorite?
Former Colorado Movie Set + Theme Park is Now Totally Abandoned
WARNING: Under no circumstances should you enter this property. By doing so you risk bodily harm and/or prosecution for trespassing on private property.

Buckskin Joe's Frontier Land was the movie set for films like 'True Grit' and South Park creators' 'Cannibal! The Musical' but is now completely abandoned.