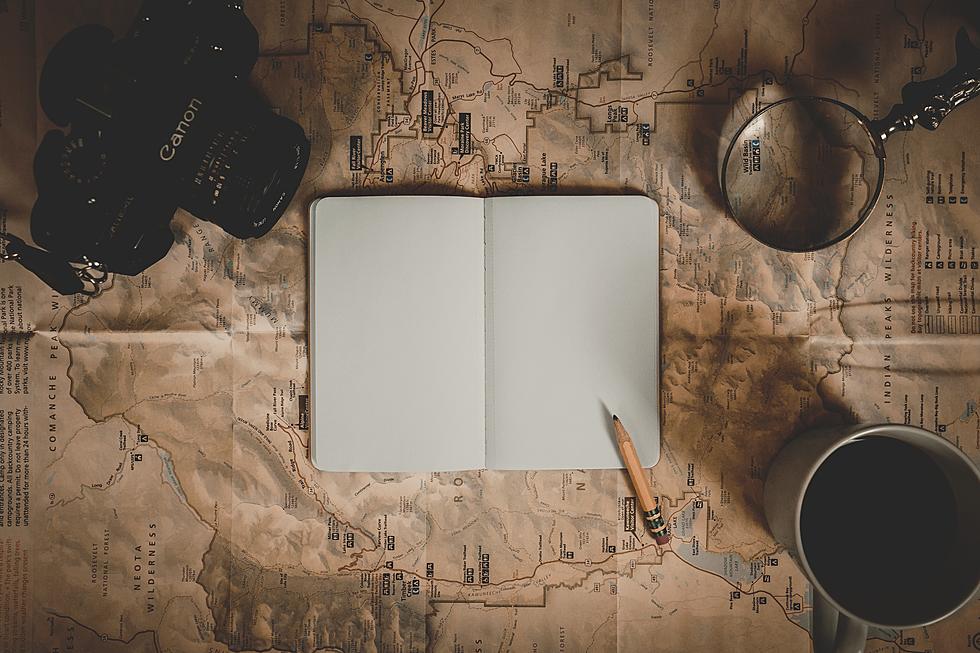 These are the Best Escape Rooms in Fort Collins/Northern Colorado
Clay Banks/Unsplash
Escape rooms are a fun, active, and immersive experience that people of all ages and skill levels can participate in.
These types of places combine social interaction with challenging adventures, by having players use their mental and physical skills to accomplish a goal within a certain amount of time. Throughout the game, the team of players discovers clues, solves puzzles, and completes tasks in order to escape from the room or site that they are 'locked in'.
Because a group is needed to play, escape rooms make for a great team-building or group bonding activity.
Many of the escape rooms around Northern Colorado have some sort of theme to them, such as sci-fi, mafia adventures, the '80s, and an ancient Egyptian realm.
Grab your friends or family members and test your skills at one of these northern Colorado escape rooms.
---
Fort Collins
ConTRAPtions features multiple escape rooms that combine technology with adventure. Their unique scenarios include Plight of the Margo, Mafia Gallery, and Tiger's Eye. The journeys vary in duration from 60 to 90 minutes and also range in difficulty.
Located in the heart of downtown Fort Collins, Somewhere Secret challenges players to tackle puzzles that lead to a treasure chest within one hour. If players are able to successfully retrieve the treasure map locked inside the chest, they can continue on to stage two, which is an epic real-life adventure outside of the room.
Time Emporium Escape Rooms (Other locations in Loveland & Estes Park)
With three locations in northern Colorado, Time Emporium Escape Rooms has multiple tricky scenarios for players to attempt to solve. Although they aren't open quite yet, the FoCo rooms are all 30-minute experiences and will feature the thrilling themes of Cleaux's Mansion, Staked: A Vampire Tale, and Hotel Hellen.
Conveniently located close to campus, The Markey Escape Room is a favorite place for CSU students to test their smarts. One of their games has players locked in the 'Tomb of the Forgotten' where they must solve clues left behind from archaeologists and ancient Egyptians in order to escape the chamber. The second option is Midnight in Wonderland, and in this fantasy-themed game, guests must keep their wits about them while they help awaken a dreaming kingdom.
The Fort Collins Escape Room offers a medieval-themed challenge, complete with wizards, magic, and dragons. If that's not your jam, they also feature an out-of-this-world sci-fi escape room that's an unforgettable experience traveling to Planet X, where you're sure to encounter aliens along the way. Both rooms are a 60-minute time limit. The location has another room in the works, which will reportedly be steampunk-themed.
Loveland
As few as two players can try their luck together to solve the clues in each of the rooms at Time Escape Loveland. Their entertaining themes include a speakeasy, totally '80s remix, Titanic, and escape the office. All of the rooms here have a 60-minute time limit, but they range in difficulty from moderate to challenging.
The Loveland location features three action-packed, immersive escape rooms to choose from. The fictional scenarios here are Murder in London, Wizard's Tower, and Secrets of the Pharaohs. Another room, Curse of the Siren's Tavern, is expected to be completed by late 2022.
Escape From Alcatraz II, The Morris Story, The Trailer Park Twister, Bermuda Triangle Escape, and Jack's Revenge are all of the exciting options of games to play at Clueology. The unique puzzles and tasks make the brain race, as players try their hardest to crack the clues in time.
Greeley
'Out of Time' and 'Curse of the Coven' are the puzzle rooms offered at HD Escape Rooms in Greeley. Escape reality for a while and step into one of these mysterious realms where the fate of the journey lies in your team's hands.
Ruse Escape Room focuses on the use of the brain over the fear factor, so their rooms make for the ultimate kid-friendly option. Currently, guests can pick from 'The Lab' or 'Bell Never Rings'. Both of these offer a totally different experience with a variety of riddles, clues, and puzzles inside.
Estes Park
There are two amusing room choices to pick from at the Estes Park Time Emporium location. Up to 10 players can join in the Estes Park Timewarp room, where the mission is to save the town even though a disaster is impending doom. In the second 60-minute room,  it's up to your team to decipher the mystery mansion of a nuclear creator, then locate and disarm the deadly mechanism before it's too late.
Do you have what it takes to play?
10 Winter Activities in Colorado You'll Actually Want to Do
Need something to get you excited for winter in Colorado? Here are 10 events that will have you ready to bring on the snow.