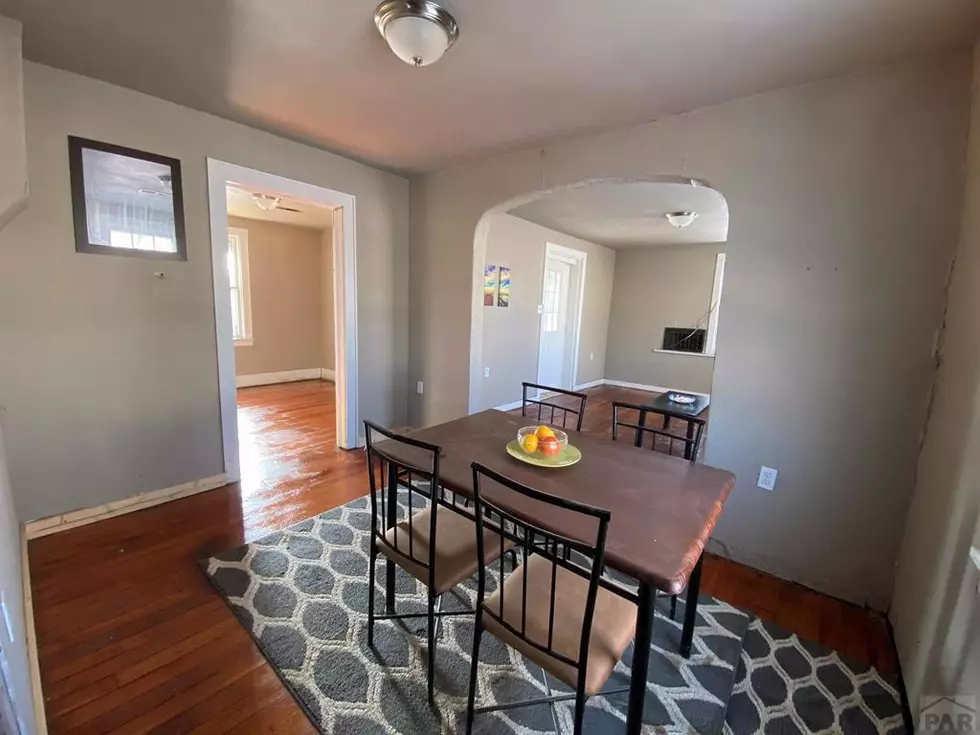 The Cheapest House For Sale In Colorado Listed at $44,000
Property Shark
Colorado real estate articles are made possible by our partner FNBO, The great big small bank that supports the local community and economy.
The cheapest single-family home and detached dwelling for sale in Colorado is not only selling at a REALLY good price, it's actually pretty darn nice. Of COURSE, there is some work that needs to be done but...the potential is certainly there.
Located in Las Animas (about 85 miles East of Pueblo off HWY 50 along the Arkansas River), this property features 2 beds, 1 bath and has a sweet covered wrap deck...And it has about 943 square feet.
Is it perfect? No. Does it need some work? Sure....but at $44,000, as long as you don't mind some small town living out in the middle of nowhere, this could be an excellent spot for you whether you make this your own or an investment property.
So, at $44,000 and 20% down ($8800) with a 2.75% interest rate on a 30-year fixed mortgage, you're looking at around $163/month.
Let's take a take a trip down to Bent County and check out what the cheapest house for sale in Colorado looks like and take a little tour and see what $44K will get you these days...
The Cheapest House In Colorado
Northern Colorado Town Elevations