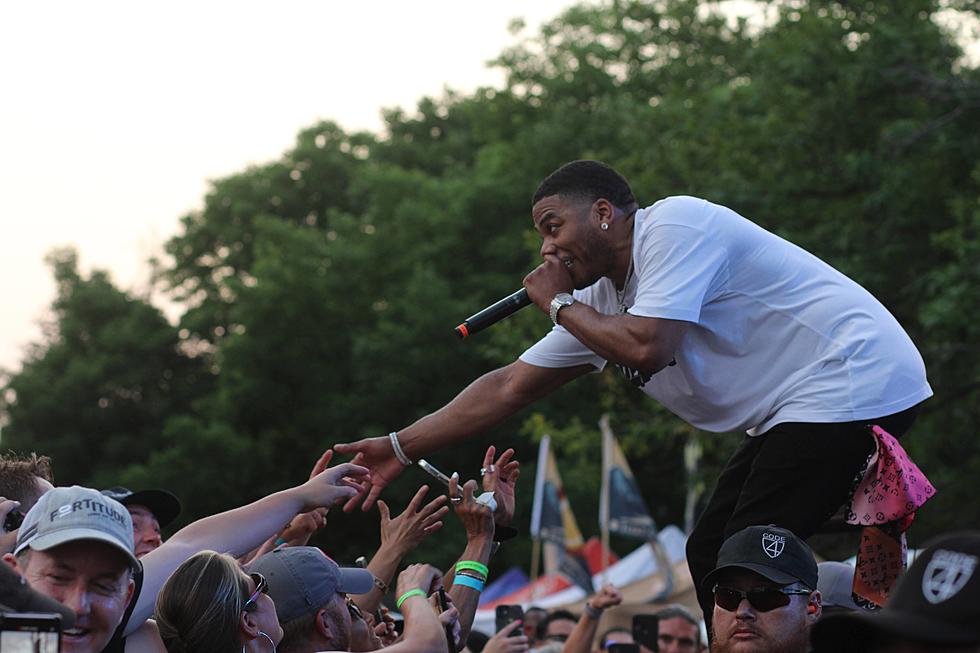 The Biggest Weekend Party In Colorado Is Here. Don't Miss Out
Marissa Link for TSM
Finally, summer in Colorado is here, and after two extremely weird summers, a lot of summer traditions are returning. Are you ready for Colorado's biggest summer weekend tradition this weekend?
Things To Do This Weekend In Colorado
The temps are hot and so the fun in the sun must begin! After an almost nonexistent summer in 2020 as far as fun things to do, and a half summer last year, it's so nice to have our staple Northern Colorado and Southern Wyoming events returning to what they've always been. While there are still extra safety precautions in place, it's closer to "normal" this year than it has been for a minute. Huge live events, giant food festivals, and amazing live music from local and national acts. You do know there's an event that has all of those things, yeah?
Taste Of Fort Collins Is This Weekend
After a huge sold-out event last July, the Taste of Fort Collins, produced locally by Townsquare Media, is back for 2022 and it's all going down this weekend in Washington Park in Fort Collins. This will be the 26th event and we couldn't be more excited about it. It's literally Northern Colorado's biggest food festival with more food to try than you can shake a stick at. Plenty of actual food on a stick as well, I'm sure. Local distilleries and breweries from all over the state will be on hand to make sure you're not too thirsty during this gorgeous NoCo weekend, it's just going to be amazing.
My first Taste of Fort Collins and the only one I got to be on stage hosting was back in 2015 when we brought Andy Grammer to the event. That was also the weekend that Smashmouth had a complete meltdown over bread. My pal Dave recalls that hellish experience with this very detailed story as he watched it happen from the stage; it is hilarious.
Saturday, eight local performers from all over Colorado will fill the stage all day with some amazing live music and entertainment all leading up to Saturday night's main event, the Cold War Kids.
Sunday, we'll have eight more incredible local acts all leading up to T.I. on the main stage in the evening. I've never seen him perform live, so I'm very excited about his performance.
The bossman, Evan Harrison, was on Channel 7 this week talking all about the Taste of Fort Collins and getting us all fired up for the event.
Weekend passes are only available until the gates open on Saturday, after that single-day passes will be available at the gates for $15 starting at noon each day. It's the Biggest Weekend Party of the summer and we cannot wait to see you there. We'll be broadcasting live all weekend from the Garage Magic Studios, so please, when you see us bouncing around, say hello.
Taste of Fort Collins is produced by Townsquare Media with the support of presenting sponsor FNBO.
Thank you to all of our other valued partners: Coppermuse, Denver 7, Eagle Rock Distribution Co., Fort Collins Connexion, Fort Collins Dodge, Chrysler, Jeep & Ram, Kiwanis International, Lion Home Service, New Belgium Brewing, NOSH, Odell Brewing, Pedersen Toyota, Pepsi, Realties for Children, School of Rock Fort Collins, The OBC Wine Project and Xfinity.
Taste of Fort Collins 2021 in Photos
Taste of Fort Collins 2021 was a weekend to remember - can someone say it got "Hot in Here"? (If you missed it, Nelly was a fantastic headline for Sunday). Let's take a look back through the memories of one of the biggest events of the summer, shall we?
Things That Surprise People When They Move to Fort Collins
I asked people online: What is the one thing that surprised you the most about Fort Collins when you moved here? And here's some of the things they came up with.