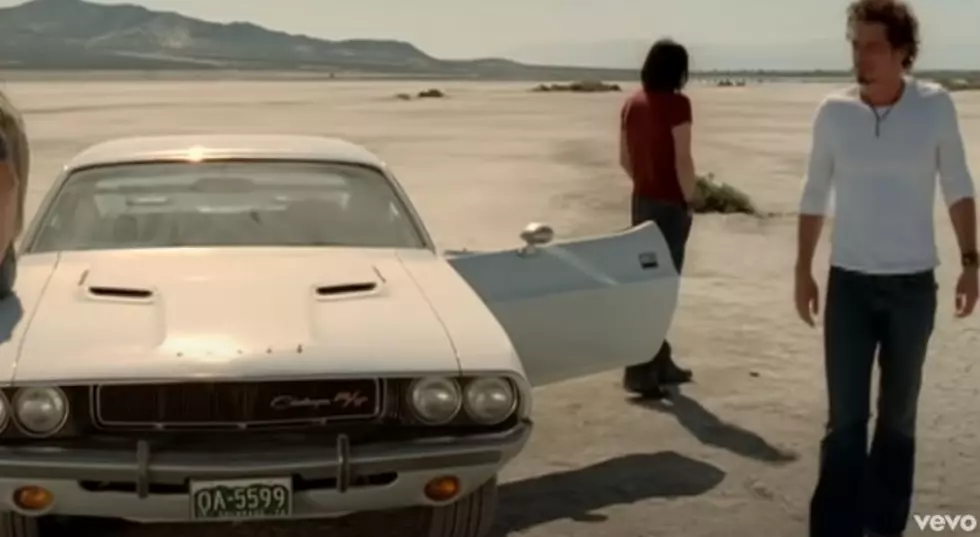 Watch Audioslave Tear Through Colorado in a '70 Challenger
AudioslaveVEVO
Throwback Thursday: Audioslave went full Vanishing Point in the 2003 music video for 'Show Me How to Live,' which shows the band barreling down the highway (and often times off the highway), evading law enforcement in a 'supercharged' 1970 Dodge Challenger with Colorado plates.
The late Chris Cornell, Tom Morello and crew, however, were never actually in Colorado. Their portion of the video was reportedly filmed in Los Angeles, and the rest of it is comprised of actual clips from the 1971 movie, Vanishing Point.
The video itself is actually clips from that movie cut together with shots of the band driving the Challenger. Cornell had been a big fan of the film since he was a kid, so he gets to be the driver. Two cars were used during the filming of the video, one of which was given away in a contest put on by the band. Cornell and the band's drummer, Brad Wilk, autographed the inside of the trunk of this car. -IMDB
Many didn't even see the video until it hit YouTube, because 'Show Me How to Live' was banned from MTV.
The band's singer, Chris Cornell, tragically took his life in May of 2017, but his art lives on in his past work and through his daughters, Lily Cornell, who has a podcast about mental health, and Toni Cornell, who covers his songs for charity.
There are a couple of movies in the works about the rocker's life; one is a Brad Pitt-produced documentary, the other, a dramatized biopic called Black Days, which is 'unauthorized by the Soundgarden and Audioslave singer's estate,' Loudwire reported.
September is National Suicide Prevention Month. You can find resources here. 
Celebrity Sightings in the Fort Collins Area