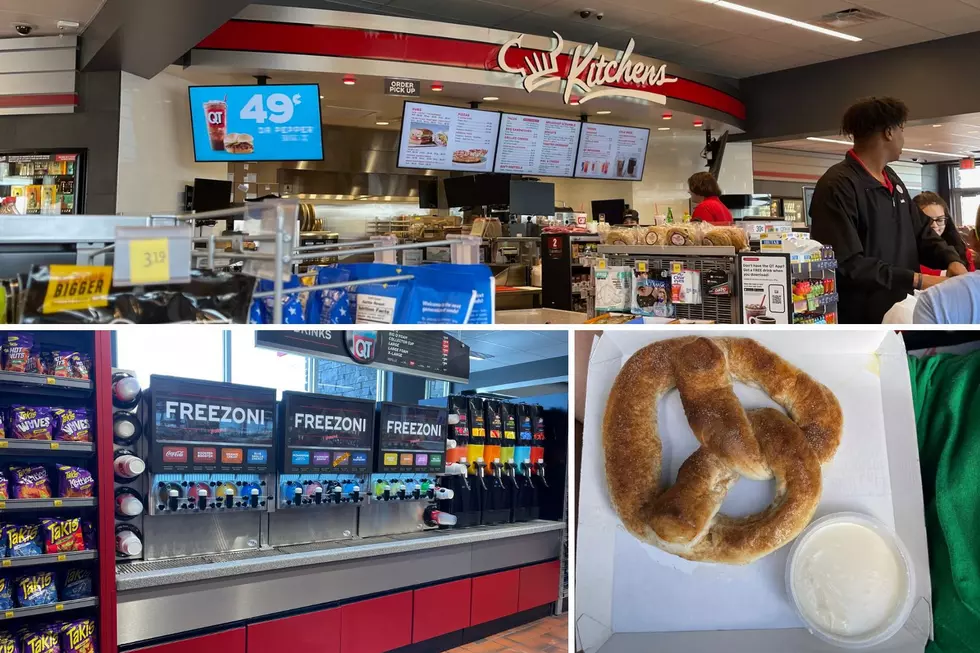 Take An Exclusive Look Inside Of Colorado's Newest QuikTrip (QT) On I-25
Big Rob TSM
Colorado's newest QuikTrip, only the second in Colorado, and the closest to Northern Colorado is now open and ready for you to visit. We popped by last week for the first time, and for a gas station, or truck stop, this place is pretty cool and we took some pictures to show you what to expect on your visit.
Exclusive Look Inside Of Colorado's Newest QuickTrip (QT) On I-25
I live in Firestone so when they knocked down my go-to liquor store at I-25 and Highway 119, I was patiently waiting to see what was planned for this extremely busy exit. I'll be honest, when I saw it was the future home of another gas station, I was disappointed. That disappointment turned to excitement though when I saw that it was going to be a QuikTrip, or QT as it's known to most. It's only the second in Colorado, and the first anywhere close to Northern Colorado. We went to check it out and loved what we saw. Here's a peek inside the new QT in Longmont/Firestone, Colorado.
Take An Exclusive Look Inside Of Colorado's Newest QuikTrip (QT)
We had the opportunity to stop by and explore the newest QuikTrip (QT) in Colorado and we loved what we saw!
More than a place to refuel your ride, but a place to refuel yourself. Have you been by the new Colorado QT yet? Or in another state while traveling? What do you think of their setups?
25 Awesome Colorado Avalanche Stanley Cup Parade Pictures
The 2022 Stanley Cup Champions, Colorado Avalanche, took over the streets of Downtown Denver on June 30th, 2022, to celebrate the team's third Stanley Cup Championship, and we were there for all of the action.
Exclusive Look Inside the Jurassic World Exhibition in Denver
We got to go check out the Jurassic World Exhibition for ourselves, and here's what we saw...