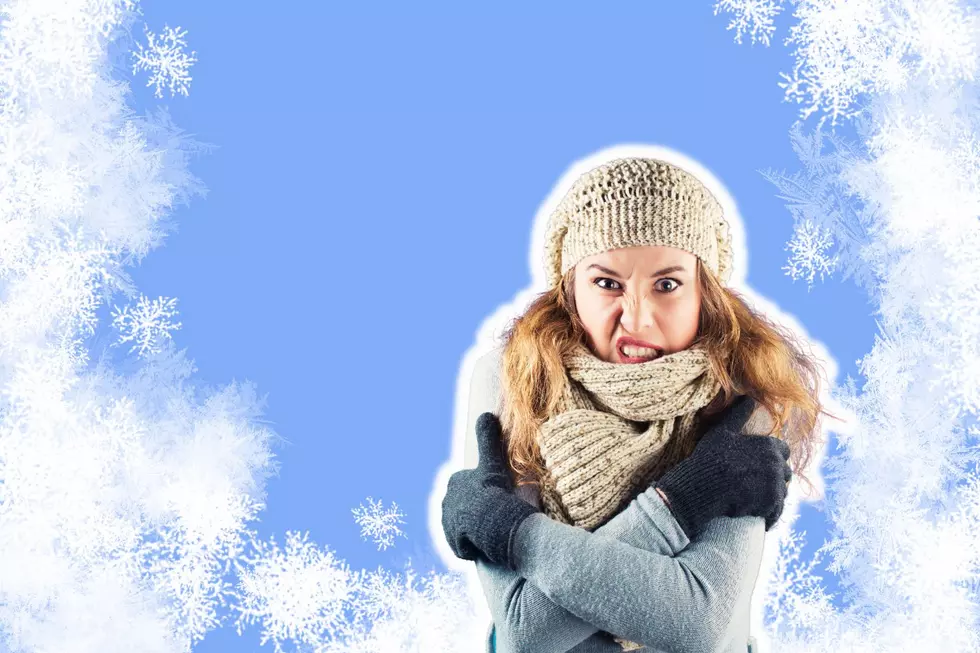 Sub-Zero Temperatures Forecasted Next Week For Northern Colorado
Canva
You better be ready to bundle up starting Saturday evening as a cold front will move through Colorado bringing sub-zero temperatures. According to the National Weather Service, the wind chill could plummet to as low as 20 below over the course of a few nights.
The Colorado area that could be impacted the most by the freezing temperatures appears to be most of the Front Range. Most of the cities and towns in Northern Colorado are expected to experience high temperatures in the teens on Sunday and single-digit high temperatures on Monday.
The National Weather Service states that these temperatures are far below normal for this time of year. Populations that are vulnerable and industries that are sensitive to frigid temperatures should start making preparations for the incoming polar air mass.
The expected high for the City of Greeley will be 13 on Sunday with a low of six below zero. Greeley's temperatures will get even colder on Monday with a forecasted high of five degrees and a low of nine below zero.
The National Weather Service says that everyone should limit time being spent outdoors as this cold front moves through the state of Colorado. Those that will have to brave the frigid temperatures should bundle up and be prepared for the weather.
Stay warm and stay safe during these cold temperatures.
Source: National Weather Service Denver/Boulder Colorado
6 Vintage Colorado Menus Show How Cheap Going Out Used to Be
Take a trip down memory lane when a date night didn't mean spending nearly $100 on a meal for two.
Fun Facts About Horsetooth Reservoir
Here are just a few facts about everyone's favorite reservoir in Northern Colorado.
10 Fort Collins Date Ideas That Are Perfect for Valentine's Day
You don't have to worry about what to do for Valentine's Day when you live in Fort Collins. Read on to see 10 date ideas you can try in the Choice City.
12 Crazy Places + Things You May Not Have Known Were in Colorado
Scroll through 12 crazy and unique places and things that you may not have known were here in Colorado.