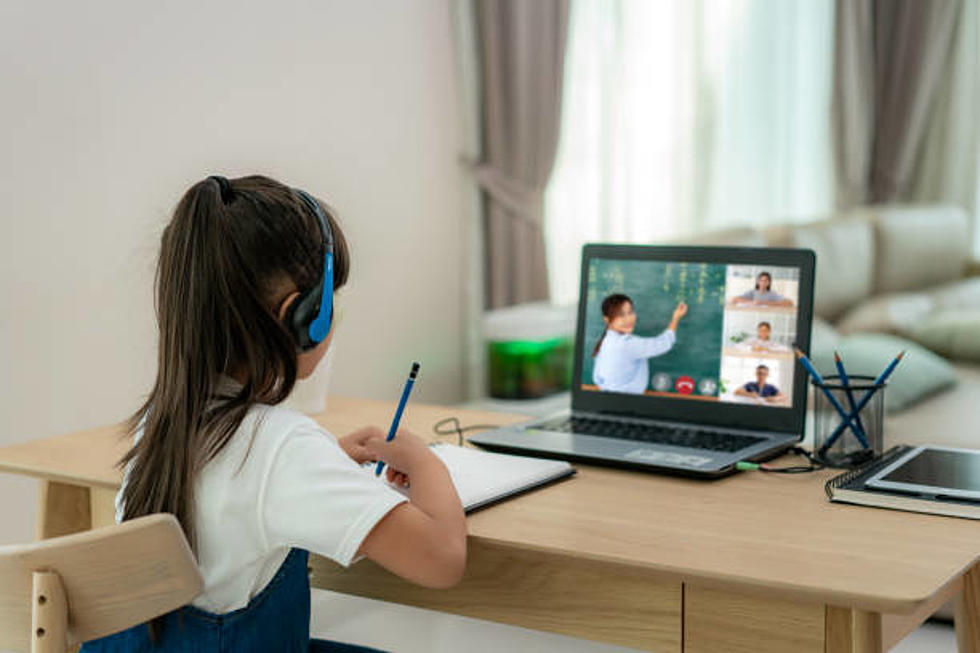 Staff Shortages Could Force PSD To Shift Back To Remote Learning
Getty Images
Officials with Northern Colorado's Poudre School District are warning the community about the potential for abrupt school closures due to staff shortages throughout the district.
On Monday (Jan. 10), Poudre School District Superintendent Brian Kingsley, and Larimer County Department of Health and Environment Director, Tom Gonzales sent out a joint announcement to the Poudre School District community in regards to the new potential effects staff shortages within the district could have on current in-person learning.
"We have and continue to do everything we can to maintain in-person learning, planning proactively to cover open positions," Superintendent Kingsley wrote in the Monday evening email. "At the same time, we may need to shift classes, programs, grade levels or even entire schools to remote learning."
"This could be due to the number of staff and student absences (COVID or illness symptoms) or a lack of staff needed to ensure we have enough caring, trained adults with our students. To be clear: We do NOT want to shift our entire district to remote learning and are being intentional with this targeted approach." 
Just last week, there were 40 custodians and 21 Transportation staff out on one day within the Poudre School District; as per the announcement, the critically high absences within PSD's staff threatened the district's ability to provide these services.
In addition to those absences, as of 6:30 a.m. on Monday morning, there were reportedly 274 employee absences across the district - a number that rose to 317 within three hours.
Updated Guidelines For COVID-19 Prevention In Colorado Schools
The Colorado Department of Health and Environment (CDPHE) recently updated its policies regarding COVID-19 prevention efforts across state schools, including its isolation and quarantine protocols.
READ: Colorado Students, Staff Who Get COVID Can Now Return To Class Sooner
As per CDPHE, these newly updated guidelines provide the best practices and guidance for schools to slow the spread of COVID-19 and help minimize the disruption caused by the transmission of COVID-19; these policies are primarily intended to keep students and educators as safe as possible while maintaining in-person learning that is critical for students.
Poudre School District has been facing staffing woes since the start of the school year.
According to the Coloradoan, the district's substitute teacher pool was down more than 50% this year compared with previous years, with just about 474 registered as substitutes in late November.
To put that number into perspective, Jennifer Needham, Director of Human Resources for PSD, says on an average day, PSD needs between 150 and 300 substitute teachers.
READ MORE: Here are 50 ways you can improve your work from home lifestyle
UP NEXT: 5 Things That Are Getting Us Through This Pandemic