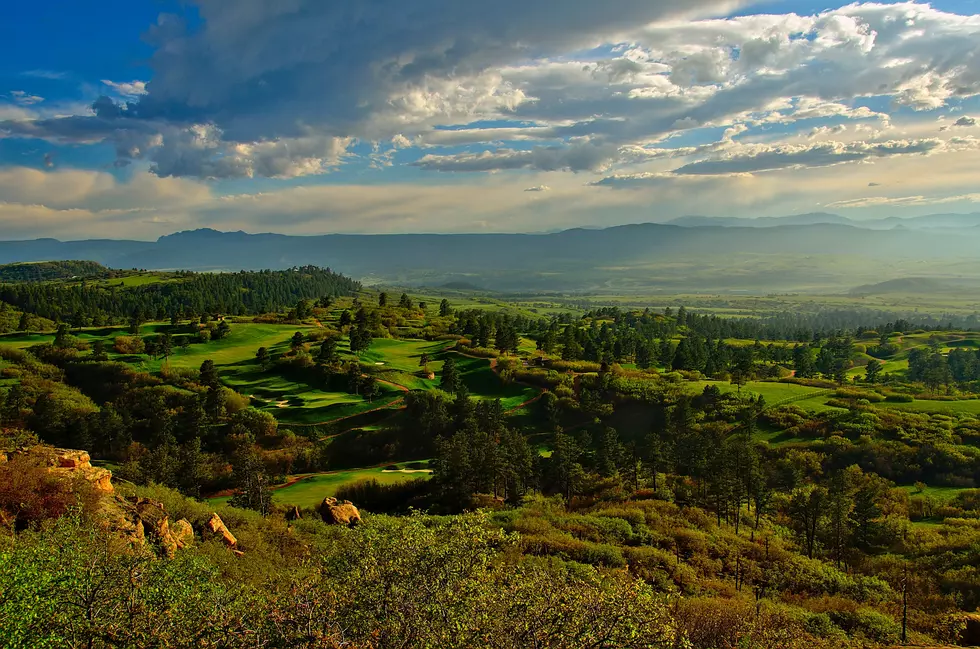 Spend the Day in Sedalia, Colorado: What to See and Where to Go
Alex Fredrich/Unsplash
There are endless places to explore around the state of Colorado. From scenic forests with miles of trails to trendy college towns full of shops and breweries, countless adventures can be had no matter what types of activities someone is into.
Obvious opportunities for fun exist in big cities like Denver and Fort Collins, but all it takes is a little extra searching to find fabulous new experiences throughout the Centennial State. It's in some of the smallest towns where many of Colorado's most unique hidden gems can be found, including scenic hikes and phenomenal local businesses.
For Coloradans seeking a new adventure, spending a day in Sedalia is a great place to start.
Located about 30 miles south of Denver, Sedalia has a population of just 103 people. But that doesn't stop others from wanting to visit the charming, unincorporated Colorado community. Despite its size, there are still plenty of entertaining things to do around Sedalia.
Downtown
Sedalia's quaint downtown is situated just off U.S. 85. The main drag has an Old West feel to it, which makes sense given the many miners that once called the place home during the mid-1800s. The historic buildings are full of character and personality.
The decades-old fire station has been turned into a museum, giving a further glimpse into Sedalia's intriguing past.
Several restaurants around town are guaranteed to satisfy anyone's hunger cravings. Bud's Cafe and Bar opened its doors in 1948 and has been serving up some of the best burgers in the state ever since. Wide Open Saloon is another fun place to grab a bite to eat while jamming out to live music. For a sweet treat or some freshly-baked bread, be sure to stop at Sedalia Bakery, located at 4110 Rio Grande Avenue.
Whistle Stop is another cool place to check out in downtown Sedalia. The novelty store has all kinds of interesting treasures - some old, some new. From gorgeous jewelry and thriving plants to antiques and vintage furniture, this local gift shop has it all!
Outdoor Activities
Sedalia is a beautiful place to explore on foot, in the form of hiking. There are miles of trails to trek across throughout Pike National Forest. One of the more popular hikes is Devil's Head Fire Lookout, which features sweeping views of the surrounding area after climbing 140 stairs to the top.
Setting out on a fishing adventure is another entertaining outdoor activity to do while visiting Sedalia. The flowing Plum Creek is a good place for fly fishing. Other areas within the forest are perfect places to cast a line while taking in amazing views.
More to See and Do
In addition to dining, hiking, and shopping there's still a lot more to see and do around Sedalia.
People travel from all over the state to take a tour of the stunning Cherokee Ranch and Castle. The property also hosts concerts, tea time, and other public events. Read more about Colorado's 'Jewel in the Rockies' here.
Whether it's to go for a hike or simply take in stellar sights of the entire Front Range, Daniels Park is another amazing place to check out in town. The historic grounds are free to enter. There are multiple pull-offs throughout the park, where visitors can stop and take in the views. Designated hiking trails are marked within the expansive acreage. Daniels Park is home to the Tall Bull Memorial Grounds cultural area, which is an attraction in itself.
A large bison herd also roams Daniels Park and sometimes visitors are lucky enough to see these massive mammals up close while on-site. They aren't always visible, so spotting them can be all due to chance.
Finally, just spending the day by the South Platte River is one more way to enjoy a relaxing day in Sedalia. The peaceful setting provides the opportunity to see wildlife, as well as breathtaking scenes of Colorado's raw wilderness.
For those who want to stick around Sedalia a little longer, Lost Valley Ranch is an all-inclusive vacation destination that offers an authentic western experience. The dude ranch attracts travelers from all over the world who are met with Rocky Mountain hospitality at its finest level.
Tucked away in Douglas County, Sedalia is so small, you could almost drive right past it -  but it would sure be a shame to miss this special place, wouldn't it?
Crags Hotel Ruins Hike