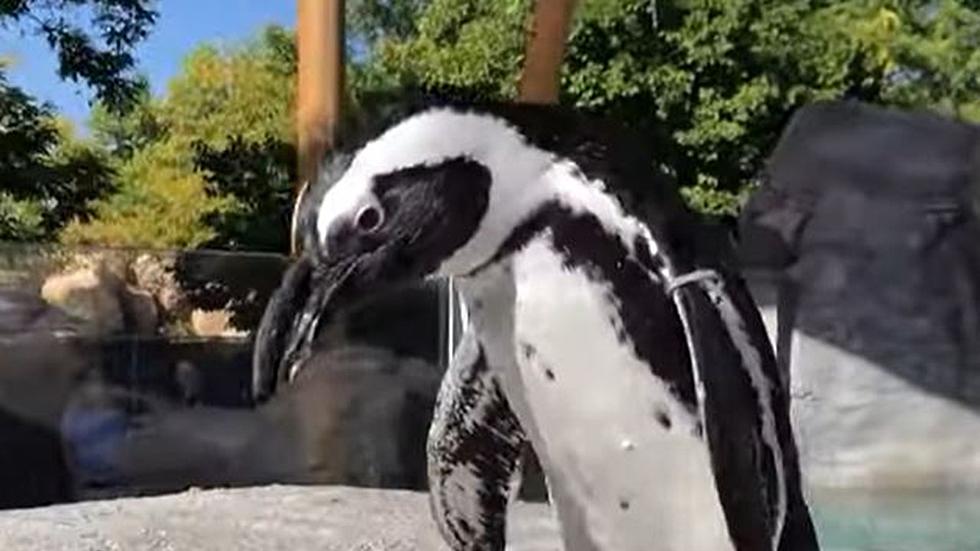 'So Long, Shag Carpet,' Denver Zoo Penguins Get a Great New Place
YouTube/Denver Zoo
Nobody really likes moving: the packing, the unpacking, the having to have the electricity switched over, etc. Luckily, these penguins didn't have to bother.
Imagine getting escorted into your new home, and finding out it's three times bigger than your previous place, and it has a pool. Well, your old place had a pool, but this pool is a whopping 10,000 gallons.
How exciting for the 18 African Penguins at The Denver Zoo who are now laughing at the place they used to inhabit, Bird World, as they are now living an even better life at 'The Flipside.'
What's funny, is that when I heard it was called ''The Flipside,' I immediately thought of the arcade bar in Downtown Loveland, 'The Flipside' But penguins evoke feelings of fun, like an arcade, so it does fit.
The penguins called Bird World home for 20 years; it must have been a little hard to leave that small place behind, even though they have a great new place now. I suddenly picture 18 penguins carrying 18 suitcases, wobbling their way out the door, a glance over their shoulders, 'See ya, shag carpeting.'
While the new habitat is fantastic for the penguins, with more space, a bigger pool, along with 'hardscape and natural landscapes' that mimic their natural habitat in the Southwestern coast of Africa, The Flipside also has great underwater viewing for visitors to the zoo.
Though you won't be able to give them a housewarming gift, you can stop and see the African Penguins in their new digs just inside the main entrance.
Get more from The Denver Zoo HERE.
How About Owning Your OWN Zoo?
The Swetsville Zoo has been a Fort Collins tourist attraction since 1985, with between 15,000 and 20,000 visitors every year. But, now the owner, 78-year-old Bill Swets wants to sell the 36-acre tract of land located on Harmony Road near Interstate 25. The asking price is $10.5 million - and you're going to have to provide your own animals.
Look: Lions at Denver Zoo Prove That All Cats Love Boxes
Look at the lions at the Denver Zoo playing with a ton of boxes. These pictures of Denver Zoo lions prove that all cats love boxes.