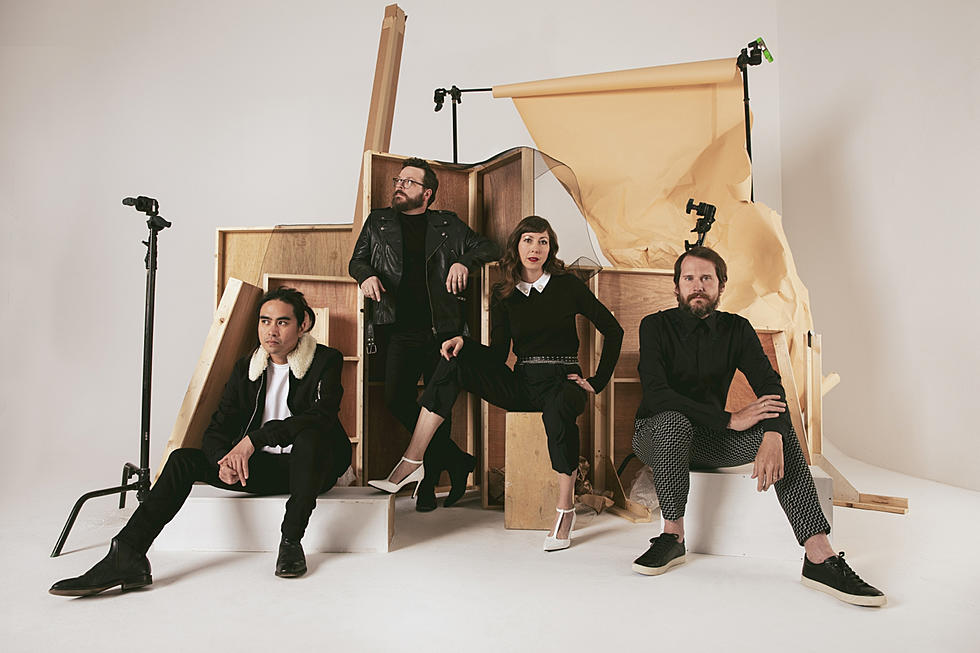 Silversun Pickups Announce 'Widow's Weeds' Album, Reveal 'It Doesn't Matter Why' Video
New Machine Recordings / Photo by Claire Marie Vogel
Silversun Pickups are picking back up with their fifth studio album, Widow's Weeds, which is due June 7 via their New Machine Recordings label. The band revealed the news Thursday (April 11), while also unveiling the video for their lead single, "It Doesn't Matter Why."
The propulsive rocker keeps a steady driving beat, while the Suzie Vlcek-directed video for the track features the band members as well as assorted extras becoming very self aware of their bodies, limberly letting their limbs have a mind of their own. Watch the clip and hear the song below.
Widow's Weeds is a 10-song album that's currently available to pre-order in a variety of platforms at this location. Singer Brian Aubert says of their new Butch Vig-produced album, "This was the first album where we were open. We were exposed. I see how that can be scary to people, but for us we really thrived on that."
He continues, "The record does have a mourning vibe, but it's not sad. It's change. It's growing up and moving on and letting go of things. And it's okay to be sad about those things and mourn them. It's actually healthy to do so and take the time to do it. At the end of the day, it's going to be much better and much more fulfilling when you get through it."
At present, only an appearance at the Kaaboo Festival in Del Mar, Calif. this September is on their tour schedule, but look for tour dates to be announced closer to the album's release. In the interim, check out the artwork and track listing for Silversun Pickups' Widow's Weeds below.
Silversun Pickups, Widow's Weeds Artwork + Track Listing
1. Neon Wound
2. It Doesn't Matter Why
3. Freakazoid
4. Don't Know Yet
5. Straw Man
6. Bag Of Bones
7. Widow's Weeds
8. Songbirds
9. Simpatico
10. We Are Chameleons
See Silversun Pickups in 50 Rock Songs That Defined 2009