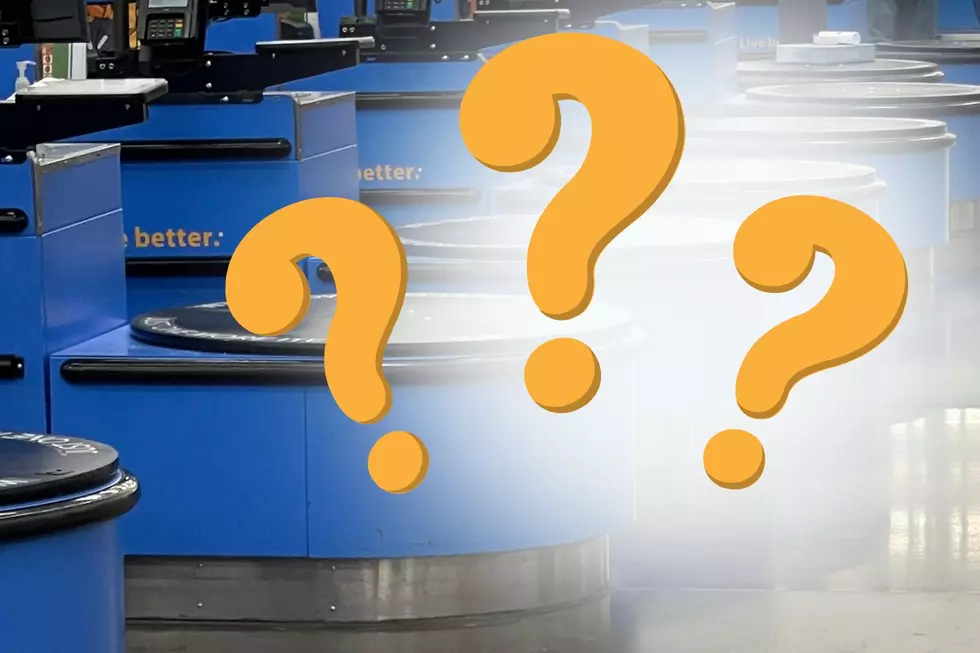 Seen This Huge Change In Colorado Walmart Stores?
Big rob TSM / Canva
Colorado is kicking off 2023 with sweeping changes in its stores and restaurants across the state. One major visible change debuted on Sunday at Colorado Walmart stores, have you seen it?
Colorado Stores Make Huge Changes For 2023
The old saying paper or plastic is now becoming a thing of the past as Colorado passed House Bill 21-1162 which "prohibits stores and retail food establishments, on and after January 1, 2024, from providing single-use plastic carryout bags to customers; except that retail food establishments that are restaurants and small stores that operate solely in Colorado and have 3 or fewer locations may provide single-use plastic carryout bags." Some stores will continue to offer plastic bags for $.10 (or higher) a bag until January 2024. At that point, stores will only be able to offer recycled paper bags for $.10 (or higher) a bag.
For some in Northern Colorado, this isn't anything new as Fort Collins began charging for bags in mid-2022. In just two quarters, Fort Collins has seen a reduction of around 85% in plastic bag usage so it's safe to assume by doing a statewide bag fee, or eliminating of bags altogether, will be a huge deal for the state. One giant chain around Colorado has eliminated bags altogether and has made huge changes around its Colorado locations already.
Walmart Emilinates Bags From All Shopping Stores Across Colorado And Beyond
We noticed that our local Walmart in Longmont stopped supplying bags a few weeks ago, which created some awkwardness for customers who were unaware of the sudden change. As of Sunday, they completely eliminated the grocery bag spinners from all of its check stands as seen in the picture below. It looks super weird by the way.
Will this new way of bagging your groceries change how you shop? My family ordered a pack of reusable bags that we plan to keep in the car for any unplanned stops at the store, but we'll see how long we actually remember to keep the bags in the car. Stores like Costco and Sams Club haven't used bags in years and people seem to be able to make it work so this will hopefully be an easier transition than most are thinking but time will tell.
Things You Can Purchase On Amazon For 10 Cents Instead of Grocery Bags in FoCo
High quality items for less! Some even rate 2 1/2 stars!
12 MORE Creepy Abandoned Colorado Places You Should Never Visit
WARNING: Under no circumstances should you enter this property. By doing so you risk bodily harm and/or prosecution for trespassing on private property.
In case the last 12 weren't creepy enough for you, here are 12 more creepy abandoned places in Colorado that you should never visit.