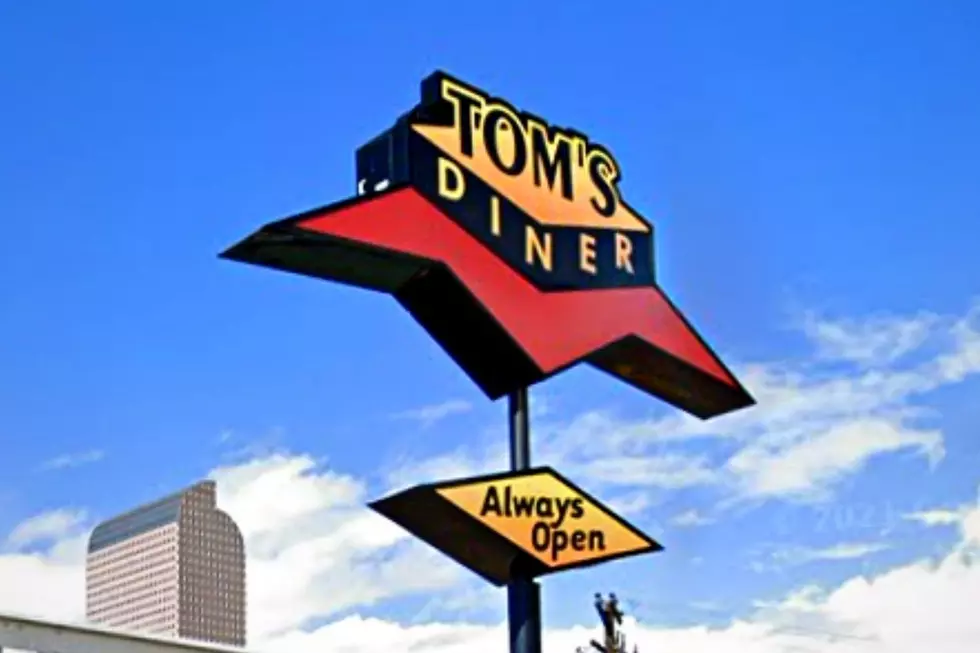 See How Denver's Iconic Tom's Diner Has Changed Since Reopening
Google Maps/Canva
The building located at 601 E Colfax Avenue has been a staple of Denver's Capital Hill neighborhood for more than 50 years. And while the long-standing structure is no stranger to change, that doesn't stop locals from continuing to support the iconic establishment.
Constructed in 1967, White Spot was the first restaurant to operate out of the Googie-style building. This style of architecture originated in California and was famous for its futuristic features, inspired by the Space Age. Geometric shapes, upswept roofs, and the bold use of glass and neon were common in these types of buildings. From approximately 1945 to early 1970, this angular-based architectural trend became increasingly popular for roadside businesses across America, including gas stations and motels.
After a long run, the White Spot on Colfax closed during the mid-1980s. During the next few years, several other restaurants attempted to operate out of the building, but it wasn't until 1999 that the beloved Tom's Diner achieved long-term success.
Upon opening its doors, Tom's Diner was quick to become a Denver favorite. The 1950s-esque highway diner specialized in serving up shakes and sandwiches, 24-hours a day, seven days a week. Thomas S. Messina ran the restaurant for more than 20 years, but like many other places across the country, he was forced to shut the diner down during the COVID-19 pandemic.
Following the unexpected closure in 2019, Tom's Diner was doomed for demolition. That is until more than 700 people stepped in to stop that from happening. A petition signed by hundreds helped to save the structure. The city landmark is now listed on the National Register of Historic Places, meaning it will be preserved for years to come.
In September 2022, the historic Denver destination reopened under the same ownership as Tom's Starlight. Besides a new name, the restaurant received a hip makeover. A fresh paint job, retro-inspired light fixtures, and a modern bar were all added to the interior. Some changes were also made to the menu, but the overall quality of the food and drinks has remained the same.
Another major update since reopening is the addition of a trendy outdoor dining space which took the place of a former parking lot. The inviting area can seat up to 150 patrons and is filled with tons of comfy chairs and couches. A pergola, firepits, fountains, and statues provide a laid-back ambiance for the outside patio.
Even with all of the recent updates, the original character of the diner is still very much intact. The recognizable exterior of the establishment was left alone and remains a treasured local landmark.
Foodies might also enjoy visiting another delicious Denver destination called Sam's No. 3 Diner, which can be seen below.
Take a Seat at Sam's No. 3 Diner
This kitschy diner features a menu that goes on and on, with endless choices of delicious drinks, dishes, and desserts.