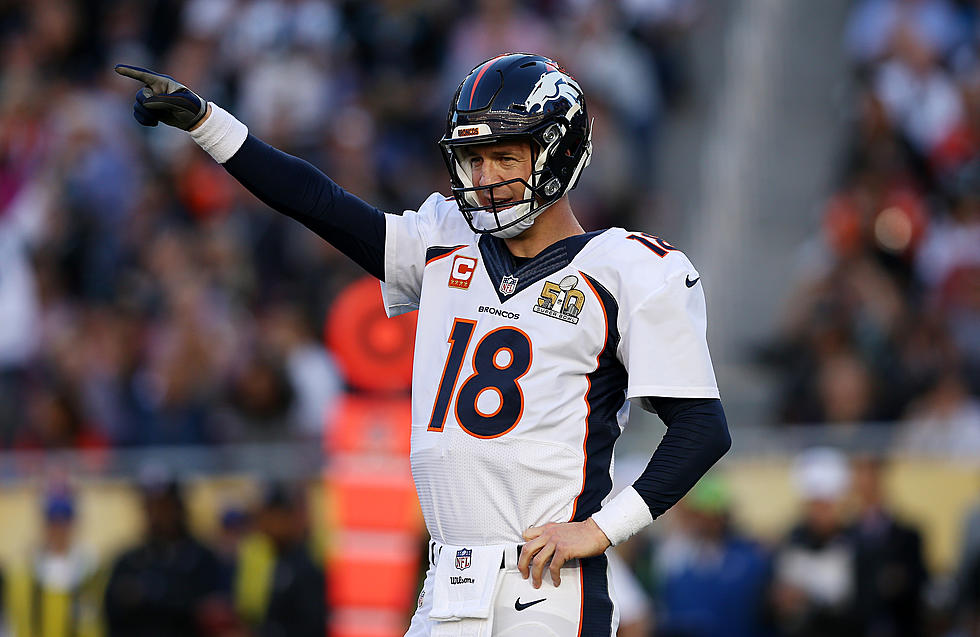 Peyton Manning To Star In Two New TV Shows On History Channel
(Photo by Patrick Smith/Getty Images)
While it may have nothing to do with "Omaha," Former Denver Broncos Quarterback, and NFL Hall of Famer, Peyton Manning, is set to host a new Documentary Series for the History Channel.
Peyton Manning Gets New TV Show
Before Peyton Manning came to the Broncos 10 years ago, I really didn't get why everybody loved him. Looking back, it was probably that I only followed what he did on the football field and never saw his actual personality shine through. Once he became a Broncos player, I was able to see his personality shine through in local interviews or doing advertisements for local Colorado businesses. Since retiring from the NFL, he's filled his schedule with more and more television shows and he's just announced his next TV project.
Peyton Manning To Host New TV Documentary Series on History Channel
Some would consider Peyton Manning a "GOAT" as far as his football career went. Now, he's teaming up with the History Channel to explore other GOAT-level people in this new TV series. "History's Greatest of All-Time with Peyton Manning," will be the title of the forthcoming documentary series based on nonfiction people who have clearly set the bar high enough in their profession or cemented their place in history as the GOAT in various human achievements. Each week, Peyton will count down the GOATS from a different weekly category. The example given in the press release was "Greatest Inventor or President" just to name a couple of topics. There will be 8 one-hour shows to start. Certainly, though, Peyton will draw high enough interest in the show to add more shows in the future. That's the goal at least.
Executive Vice President and Head of Programming for The History Channel, Eli Lehrer had this to say regarding the new series with Peyton:
"We are thrilled to recruit Peyton to our team at The History Channel. To have one of the greatest in sports history educate us about the most fascinating G.O.A.T's throughout time, coupled with him producing a smart, witty new show with kids, is unparalleled, and we can't wait to bring these new shows to our audience."
Peyton and his Omaha Productions crew will also be developing a challenge competition series for the History Channel called "The Einstein Challenge," which will break down the world's biggest questions and simplify them so that anyone can understand and explain the topics. No launch date for either show has been confirmed but they are expected to debut this fall when the next football season kicks off.