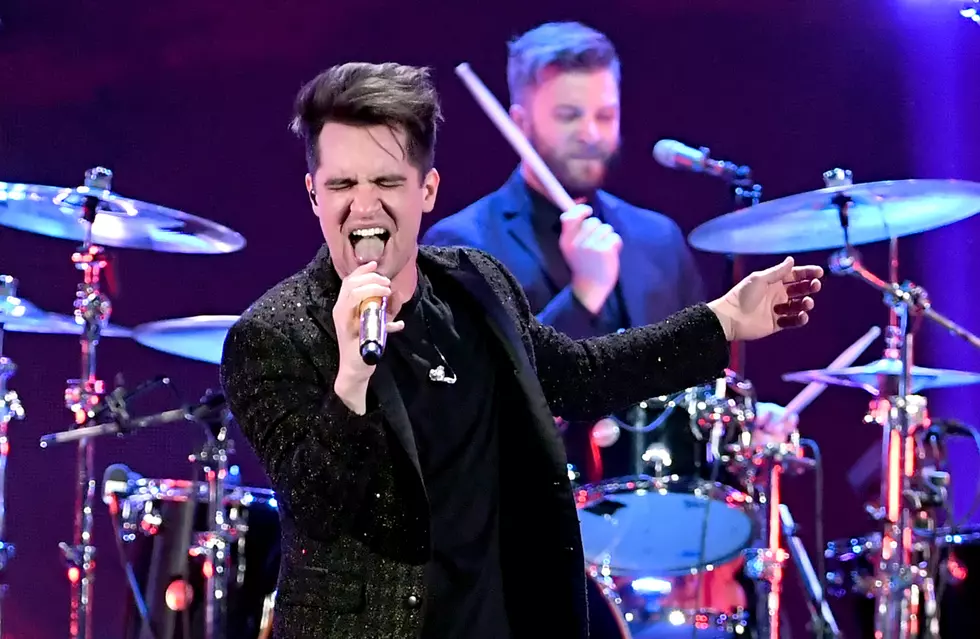 Are Panic! at the Disco Planning to Release Metal Songs?
Kevin Winter, Getty Images
Panic! at the Disco are known for their unique pop rock sound, but the band is leaning towards getting heavier. Frontman Brendon Urie says the takes pride in their diverse sound and may venture into heavy metal territory.
Urie tells Rocksound.TV, "I always feel as though I need to be more diverse. Yes, all of the Panic! albums do sound different and have their own vibe, their own aesthetic and imagery, but I still feel like I can do more." He adds, "Even from song to song within one album I feel like things could change even more drastically, and maybe that'll happen as time goes on. I still have so many different things that I want to do, particularly in terms of genres."
The vocalist continues, "I want to do a metal project in particular. I actually just played something for my bandmates recently - we have an old song called 'The Calendar' and I made a metal version of it from years back. It's like 90 seconds long and is really fun. Who knows, I might even put that out on SoundCloud on a whim some time soon!" Take a listen to the original 2011 track below.  
Brendon Urie, who made his broadway debut in Kinky Boots last year, also reveals that he would love to bring a Panic! at the Disco musical to the Great White Way. "Maybe we could do that! Maybe we could tell the story of the origins of the band, going right the way back to the beginning… I would love to. That would be great," says Urie. He adds, "After talking to various people within the theatre industry it seems as though it would be very feasible for us to put together, and most importantly it would be a lot of fun. Sure, it would be a great challenge, but ultimately the reward would be so huge and we'd get to tell the story exactly the way that we wanted to. I feel like Panic! should have a show like that, that is so theatrical and outlandish."
Panic! at the Disco released their sixth album Pray for the Wicked, back in June. They will kick off a winter tour on Jan. 10 in Buffalo, N.Y. See all their tour dates here.
The Best Emo Song for Every Year Since 1998