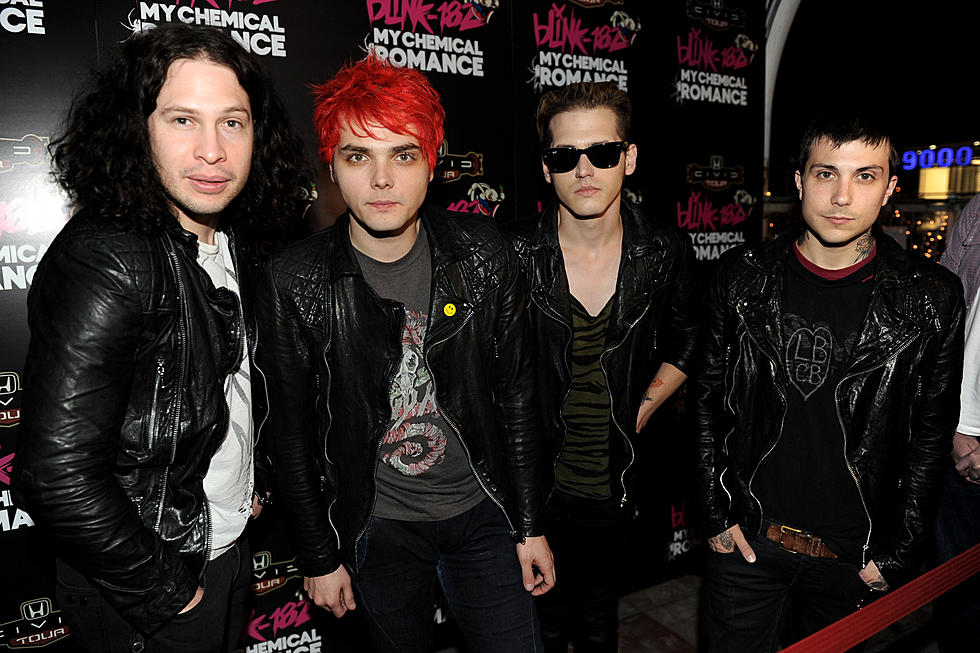 Warped Tour Founder 'Tried' for My Chemical Romance Reunion
Kevin Winter, Getty Images
"It would have been epic to have them," he continued in another tweet. "Remember the first time I saw them, they were traveling in a van. They played both warped and taste of chaos that year and every show was special."
Last week, the longtime Warped Tour figurehead told us in an exclusive interview that he left no stone unturned in booking bands for the celebratory shows. That apparently includes reaching out to My Chemical Romance.
"We talked to everyone," Lyman explained the day before the anticipated lineup announcements. "There's acts that couldn't make it work, and they wish they could make it work. Even this afternoon, some big bands are calling me, going, 'How do we make this work?' And, at this point, I just don't have the time to make it work!"
Former My Chem frontman Gerard Way, now the successful comic book creator behind Netflix's The Umbrella Academy, recently told Rolling Stone that his bandmates in My Chemical Romance inspired his literary characters.
"Being in a band is like being in a dysfunctional family," he said, "and all these personalities are really distinct and really big, not just the people in your band, but the people you meet on the road or the crew that you work with and all this stuff. A band especially is a dysfunctional family."
Here's the Best Emo Song of Every Year Since 1998