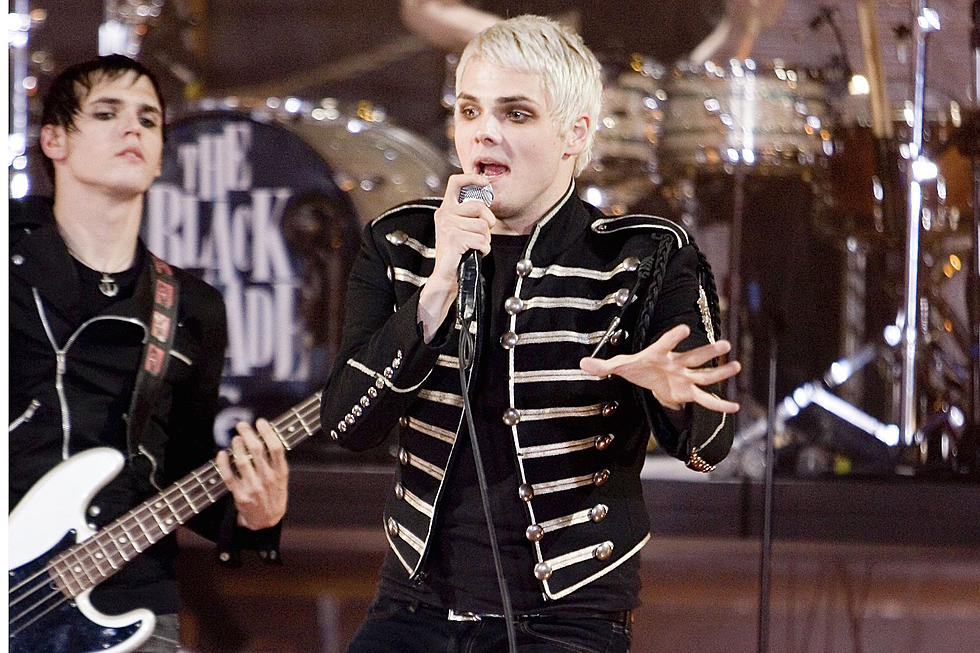 My Chemical Romance Share First Reunion Photo
Jeff Fusco, Getty Images
The black and white image came by way of the outfit's official social media outposts on Sunday (Nov. 17), although captured two days prior. In it, My Chemical Romance mainstays Frank Iero, Mikey Way, Ray Toro and Gerard Way are seated left to right, the group shown having a sit-down amid drums and guitar amps in the middle of a rehearsal space. See the photo down toward the bottom of this post.
The only caption on the image is a date stamp. "11.15.19," it reads, indicating the photo dates from last Friday. Perhaps that's the first time the band got back together to practice for its upcoming gigs.
And though they may look dour, the four gentlemen of My Chemical Romance have plenty of reason to be excited — just like their fans. Not only is the landmark reunion in the making, but their signature album The Black Parade re-entered the Billboard 200 chart last week for its first such showing in two years.
Every My Chemical Romance Song Ranked