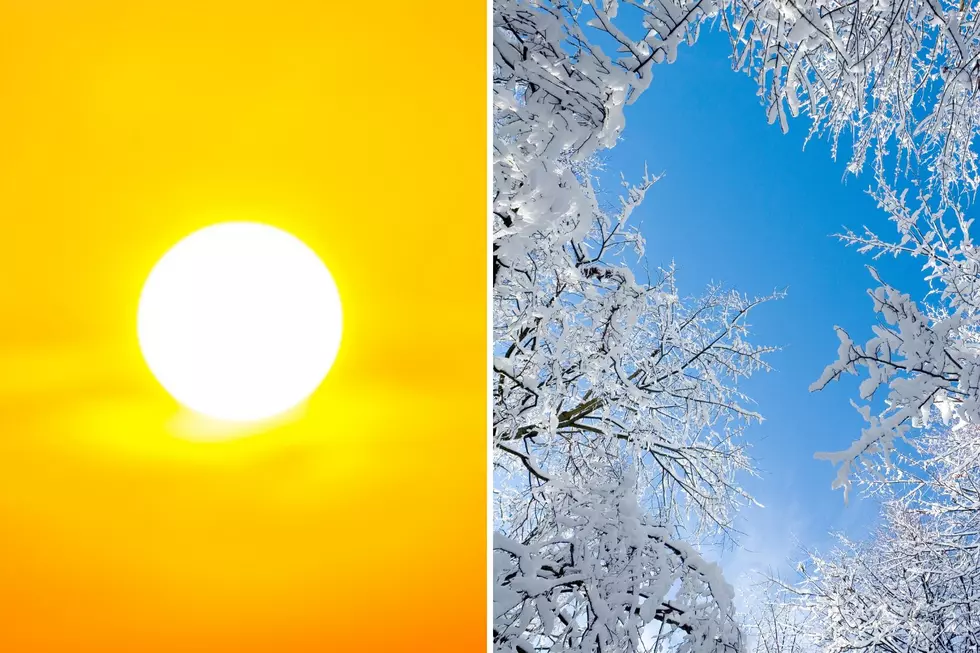 How Many Degrees?! These Are the Craziest Temperatures to Ever Hit Colorado
Canva
Colorado is no stranger to bizarre weather. Every native knows the Centennial State could have a storm one minute and sunshine the next.
Residents have also experienced their fair share of extreme weather phenomena. From hailstorms to tornadoes to avalanches — Colorado sees it all.
Given the Centennial State's wacky weather, it's not surprising that Colorado also has some insane temperatures. But just how insane are we talking?
According to TheFW.com, Stacker recently analyzed data from the NOAA's State Climate Extremes Committee (SCEC) to find each state's coldest and hottest recorded temperatures — and Colorado's are pretty crazy.
Based on Stacker's research, the Centennial State was coldest on February 1, 1985, when temperatures dipped to a freezing -61° F in Maybell.
Colorado's hottest moment occurred on July 20, 2019, when temperatures at the John Martin Reservoir hit a sweltering 115° F. Yikes.
However, that's not all that Stacker found.
The website reports that Colorado's 2013 floods caused El Paso County to receive nearly 12 inches of rain on September 12 — and in 2021, Colorado's Silver Lake experienced almost 76 inches of snowfall in just 24 hours.
It's easy to hate Colorado's unpredictable weather, but it does make our state even more beautiful — just check out these avalanche-formed rock glaciers in Rocky Mountain National Park.
Are you craving more craziness? See Stacker's list of the most extreme temperatures in every state in the gallery below.
LOOK: The most extreme temperatures in the history of every state
Stacker
consulted 2021 data from the
NOAA's State Climate Extremes Committee (SCEC)
to illustrate the hottest and coldest temperatures ever recorded in each state. Each slide also reveals the all-time highest 24-hour precipitation record and all-time highest 24-hour snowfall.
Keep reading to find out individual state records in alphabetical order.
LOOK: 23 astronomical events to look out for in 2023
Sta



cker
compiled a list of 23 astronomical events to observe in 2023 using a variety of news and scientific sources.