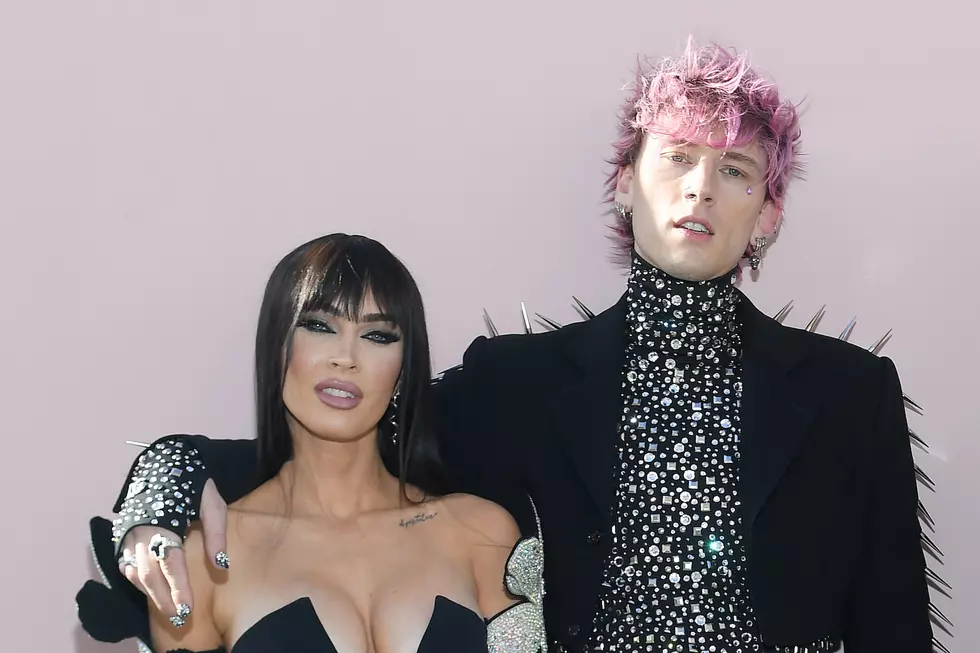 Megan Fox Addresses Machine Gun Kelly Infidelity Rumors in Reactivated Instagram Post
Bryan Steffy, Stringer/Getty Images for MRC
After rumors swirled last week that Machine Gun Kelly had not been faithful to his fiancée, actress Megan Fox, she has now addressed it all in a new statement released on social media.
Last week, Fox deactivated her Instagram account after removing all photos of MGK while also unfollowing him on the platform. In a since-deleted post, she shared a video clip of a burning envelope and captioned it with a lyric from Beyonce's 2016 song "Pray You Catch Me," which is about the infidelity of her husband Jay-Z. "You can taste the dishonesty / It's all over your breath," wrote Fox at the time.
Now, after reactivating her account, the actress' profile contains just one post. It's also worth noting that Fox is not following any other accounts.
In the statement, she slammed the media for running news stories based on her social media activity, deeming them "random" and "baseless," despite the nature of these reports being far removed from the standard definition of "random."
As recent as 8AM today (Feb. 20), MGK does not follow Fox on Instagram.
Fox also suggested that artificial intelligence bots could have more accurately reported on the situation and that everyone should "let this story die" so "all of these innocent people" will be left alone.
The most concrete element of Fox's statement comes at the top, where she insists, "There has been no third party interference in this relationship of any kind."
Read it in full directly below.
There has been no third party interference in this relationship of any king.

That includes, but is not limited to...actual humans, DMs, AI bots or succubus demons.

While I do hate to rob you of running random baseless news stories that would have been much more accurately written by ChatGPT, you need to let this story die and leave all of these innocent people alone now [prayer hands emoji, purple heart emoji].
With Fox's social media actions and words exhibited last week, fans began to speculate on the suspected affair, leaving some wondering if MGK had cheated on Fox with Sophie Lloyd, the guitarist in his live band. In response, Lloyd's team issued a vehement denial of any such activity,
"Sophie Lloyd is a professional, accomplished musician who has been needlessly dragged into the media based off of meritless accusations made by social media. Any suggestion that she has ever acted in an unprofessional manner or stepped out of her relationship are untrue. It's disrespectful to her as a female artist and poor journalism and social commentary to be reporting anything else," the statement from her team reads.
In related news, Lloyd recruited Trivium's Matt Heafy on a new song titled "Fall of Man," which will be released on Feb. 24. Learn more here.
Catch MGK live this year at these dates and to get tickets, head to this location.
11 Ways Metal + Pop Really Aren't That Different
Pop and metal have more similarities than you might think.
The 10 Rock + Metal Bands With the Most Diehard Fanbases
They take "Stan" to a new level.