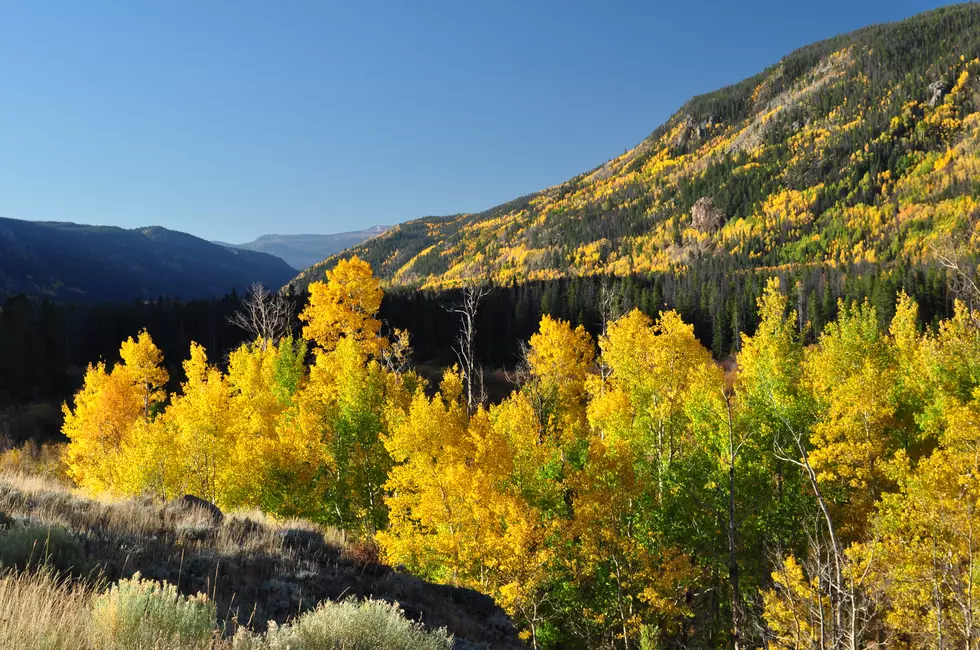 Many Of Colorado's Fall Colors To Peak This Weekend
TSM
Sheesh, I feel like that was quick this year. We just turned the calendar on fall a little over a week ago and BAM, fall colors are already peaking in many places.
The further North you go and the higher up you go, the quicker the peaking and for us in NoCo at least, the absolute best time to get up and enjoy those golden aspen views is now and honestly, we couldn't ask for a better weekend to do it.
The weather is going to be perfect with temps along the Front Range expected to be in the mid 70's with sunshine and bright blue skies. PERFECT for finding some trails that lead to some beautiful aspens. (These were from a little spot I found off the Peak To Peak Highway between Blackhawk/Central City and Nederland).
According to KOAA, thanks to an extra warm September, the peak season has come a little sooner where much of Colorado's high country will be seeing these colors popping and peaking this weekend.
Top 5 Rated Colorado Hikes
20 Photos of Colorado From Space