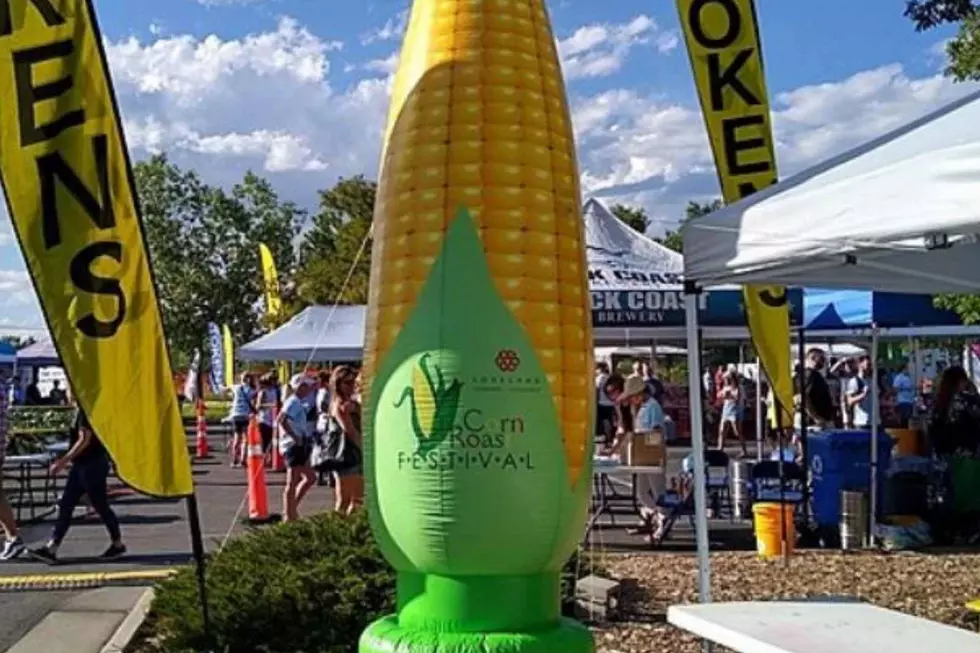 Loveland's Annual Corn Roast at Old Fairgrounds Park August 26, 27
TSM/Dave Jensen
It's one of the biggest parties of the year, for Loveland. A parade, bands, beer, vendors, a duck race, and roasted corn. Lots and lots of roasted sweet corn.
A sure sign that summer is winding down is when it's time for the "Old Fashioned Corn Roast Festival" in Loveland. It's one of the events in town that sets the Sweetheart City apart from its neighbors.
Come one, come all to Old Fairgrounds Park, just south of Downtown, for a Friday night and a full Saturday, both full of "hometown" fun along the Big Thompson River.
It's hard to say how many teams they have signed up for the big Corn Shucking Contest, or how many ducks will eventually be entered into the Loveland Rotary's Duck Race, but it's nearly impossible to say how many roasted ears of corn will be enjoyed over the course of the event.
SCHEDULE OF EVENTS FOR THE 2022 CORN ROAST FESTIVAL
FRIDAY NIGHT:
5 p.m: Gates Open. Kickoff.
5 p.m. - 10:00 p.m: Roasted Corn Sales, Beer Garden, Food & Vendors and Kids Zone.
5 p.m: Grand Marshall(s) Introduction.
5:30: Corn Shucking Contest.
SATURDAY:
9:30 a.m: Corn Roast Festival Parade. From Old Fairgrounds Park north on Railroad to 6th Street then back south to Old Fairgrounds Park along Cleveland Avenue.
11:00 a.m. - 6 p.m: Roasted Corn Sales, Beer Garden, Food & Vendors and Kids Zone.
12 p.m. - 2 p.m:  BAND: FUNKY BUSINESS
6 p.m: End of the 2022 Loveland Corn Roast Festival.
Colorado Restaurants Featured on 'Diners, Drive-Ins and Dives'
Guy Fieri's popular Food Network television show "Diners, Drive-Ins, and Dives" features restaurants from all over the country, including
Colorado
.
Fieri has raved about several restaurants across the state, giving them exposure on a national platform.
Colorado's 10 Most Iconic Restaurants According to Uncover Colorado
Wednesday, August 24, 2022, we celebrate "Iconic American Restaurants Day." When it comes to Colorado, where will you find the states most "iconic" restaurants? According to Uncover Colorado, these are the state's top 10.
20 Horror Movies To Watch During Halloween