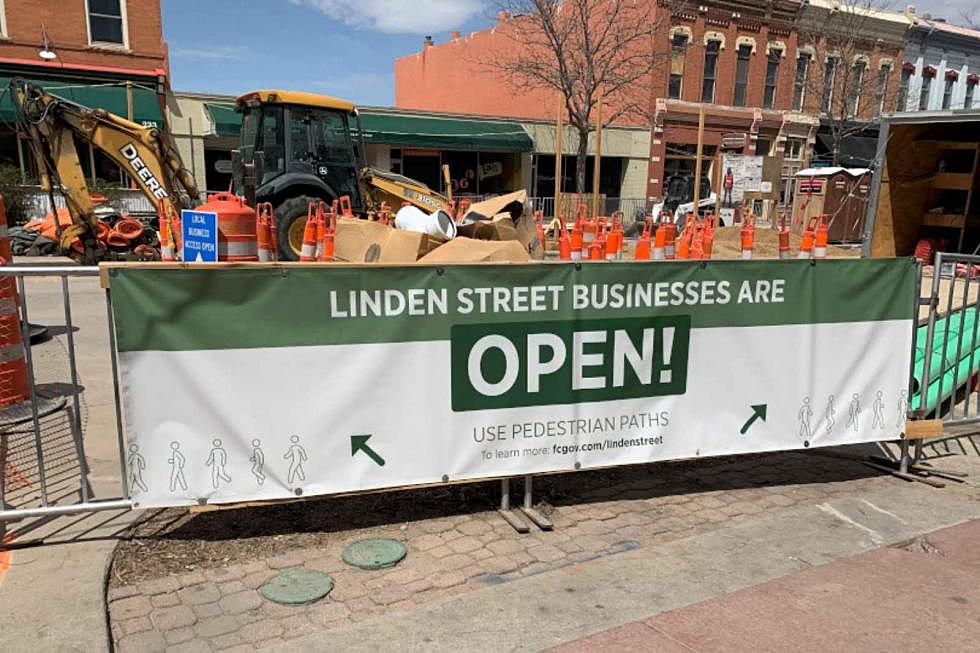 Changes to Linden Street in Old Town Will Mean Changes to Parking
City of Fort Collins
If you've ventured into Old Town Fort Collins recently you've seen how the city has Linden nearly completely torn up. In the end, the street will look the same, but different.
Just north of Old Town Square is Linden Street which, from Walnut, leads all the way out to Vine Drive, which is a long way. For this project, they are only working on the portion from Walnut to Jefferson.
The project has been in the works since at least 2014, when the conceptual plan was approved. The final design was approved in 2019, with work slated to begin in 2020. Of course, the pandemic pushed that start date out. Construction began in February of 2022, and it's kind of a mess right now.
All the businesses are open along this stretch of Linden, it's just a little bit of a chore to visit them. If you can, I would suggest stopping in at your favorite places on the street, as they've probably seen at least a little decline in customers.
Among other things like landscaping and new aesthetic features, this project is turning Linden (from Walnut to Jefferson) into a 'convertible' street. A 'convertible' street is designed to be easy to close off to cars and bicycles, so that it becomes a pedestrian-only space, for special events.
I reached out to the design firm for the project, Russell+Mills Studios to see if they could get me renderings that were better than what the city has posted, which is this:
It's really pretty difficult to see what's going on in that particular rendering. Craig Russell, a founding Principal of the firm, was generous enough to send me two other renderings which better depict how Linden will look when the construction is complete.
Above, looking from Walnut down Linden to the north, you can see that the new design of the street will include much less parking than today. It appears that they will have 'some' parallel parking, strikingly different than the diagonal parking that we've been used to.
In the rendering below, you can see where there will be more sidewalk space; which will be nice for patio seating and for just getting around.
Something to remember when it comes to parking, the Firehouse Alley Parking Garage to the east of Linden, isn't that far, at all.
The Linden Street Renovation Project (Phase 2) is scheduled for completion during the summer of 2022.
Things That Surprise People When They Move to Fort Collins
I asked people online: What is the one thing that surprised you the most about Fort Collins when you moved here? And here's some of the things they came up with.
The Ten Best Brunch Spots in Fort Collins, according to Reddit Users
Not lunch, not breakfast... it's the best of both worlds! And delicious!
30 Restaurants That Fort Collins Misses the Most