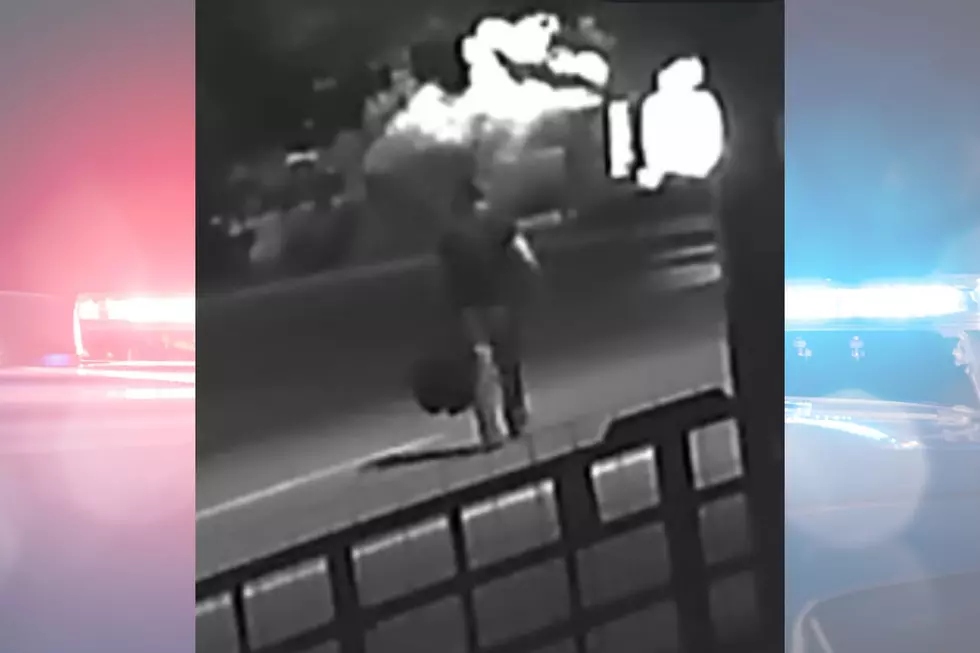 Police Searching for Man Who Allegedly Abused, Killed Dogs in Wellington
Canva, Larimer County Sheriff's Office // Facebook
The Larimer County Sheriff's Office (LCSO) is asking for the public's help in identifying an animal abuse suspect.
According to a Facebook post from LCSO, the incident occurred on Monday (Aug. 29) night, when a man began attacking two dogs in a fenced yard in Wellington.
The attack left one dog dead and the other seriously injured. Thankfully, police expect that the injured animal will make a full recovery.
A security camera from the residence, which is located near the McDonald's on 6th Street, captured photos of the incident.
Based on the footage, investigators believe the suspect is a white adult male between 5 feet 8 and 6 feet 2 inches tall. At the time of the incident, he was wearing a dark-colored T-shirt and light-colored pants.
LCSO said the suspect might be driving a motorcycle with an Arkansas license plate.
If you have any information about this case, please contact Investigator Johnston by calling (970) 498-5509.
While this suspect is still on the run, LCSO's Northern Colorado Drug Task Force (NCDTF) did make an arrest in a Fort Collins fentanyl distribution case on Tuesday (Aug. 30). 32-year-old Charlotte Elizabeth Haywood is currently in the Larimer County Jail facing multiple charges, including unlawful distribution of fentanyl.
Investigators believe there will be more arrests in the fentanyl case. Click the link above to find out more.
5 Most Dangerous Intersections in Fort Collins
Northern Colorado Law Enforcement K-9 Dogs